THAT'S ENTERTAINMENT
CLICK ON ANY OF THESE LINKS TO FIND OUR EXTREME ENTERTAINMENT
Statistics
We have
439
registered users
The newest registered user is
jackii
Our users have posted a total of
14356
messages in
3159
subjects
January 2023
| Mon | Tue | Wed | Thu | Fri | Sat | Sun |
| --- | --- | --- | --- | --- | --- | --- |
| | | | | | | 1 |
| 2 | 3 | 4 | 5 | 6 | 7 | 8 |
| 9 | 10 | 11 | 12 | 13 | 14 | 15 |
| 16 | 17 | 18 | 19 | 20 | 21 | 22 |
| 23 | 24 | 25 | 26 | 27 | 28 | 29 |
| 30 | 31 | | | | | |
Calendar
71 WGT TUTORIALS & 32 YOUNG46 TUTORIALS
CLICK HERE
TO SEE OVER 100 YOUTUBE VIDEO TUTORIALS . FROM WGTers , WGT & YOUNG46
FORUM UPDATE
THIS FORUM IS FOR YOU ALL . PLEASE FEEL LIKE IT IS YOURS . READ THE FORUMS. POST COMMENTS . ASK QUESTIONS . IF YOU HAVE A COMPLAINT POST IT . MAKE SUGGESTIONS . READ SOME TUTORIALS . READ SOME GOLF TIPS . CHECK RECENT TOURNEY WINNERS . BROWSE OUR OLD FORUM ARCHIVES . LOG IN TO THE CHAT AND MESSAGE SOMEONE TO MEET YOU THERE AND ARRANGE A MATCH . LOG IN TO THE CHAT TO SEE IF SOMEONE IS THERE JUST TO SAY HI . MESSAGE ME IF YOU WANT TO GET ON THE DAILY BLITZ .
Owner's Objectives
It's been a while since I expressed some of my objectives for the CC . First of all I like and respect everyone that joins our club . I realize that not everyone knows what a CC is all about . Many have different reasons for joining . I really don't know how many of the other clubs are run . They are all different . What I want to emphasize in our CC is that whatever tier you are . That you feel comfortable here , part of a team of players that come here to find conditions that enable them to improve their game , hone their skills , lower their scores ,lower their averages , move up in tiers . Enjoyably and comfortably with the conditions that challenge them enough to keep that drive without the frustrationsof regular game play . All that is completely possible by either creating those tourneys yourself or by messaging me about it . Or someone else in your tier that has been creating tourneys . Any kind of information that you need to know should be provided here , any kind of appp , calculator , help , tutorial , tournament , statistic , message , opinion , gripe , compliment , etc , etc . Should able to be aqcuired here ( or in our website , as it may be easier there ). With your help , all of this can be done easily . We already have a good start . I am going to be here for a very long time trying to achieve all this . For any of you that think it's a good direction for your CC to go in . Then lets keep on keepin on . Sincerely , Your Co team member PDB1 , Paul ( sitting here on a rare rainy day ) May the SUN always be with you
POST OF THE WEEK
Re:
Where are the Flags ?By Bertasion in Valley of the Sun Casual Club The other day upon the heather fair I hit a flagstick that was not there. I saw it's shadow and heard the clank but where it stood was just a blank. It was not there again today. I wonder when it will come back and stay. Brian
TIER & AVERAGE REQUIREMENTS
BASIC LEVEL AND AVERAGE REQUIREMENTS , AND SATURATION
WHAT YOU CAN DO TO ABOUT IT
WHAT'SUP WHATSAP AND OTHER APPS . HERE IN THIS SITE . THE SKY IS YOUR LIMIT . IF YOU WANT TO PROMOTE , GROW , SHARE , IMPROVE , UPDATE POST AND LEARN ABOUT YOUR PRODUCT OR ANY PRODUCT . YOU CAN DO ALL OF THE ABOVE . JUST DO IT .
2016

This young lady from South Africa .Charlotte , Charlie or Char . Was such a breath of fresh air . She was so eager and willing to learn . And learn she did . Tiering up very quickly . Eventually Harry ( we all know Harry ) convinced her into starting another CC . ( another meaning another in a long list of CC's that Harry invested in to make the best CC there was ) . They asked me if I knew a good name for the CC ? . I came up with " ACROSS THE POND " . They loved it . And it was so called . I'm kinda proud of that .
  Then one day . They just disabled her . Out of the blue .
 by 
Charlie
Thu 13 Oct 2016 - 8:55
Hi EveryoneMy name is Charlotte and i'm from South Africa. In the Western side of the Country. I'm a student with FGASA Level 2 degree in nature conservation. It's basic Culture, Art, Tourism and hospitaly. I can't see myself working in a building all my life.I'm 20 years old and think i'm full of knowledge in that field. Well thats meCharlotte   
_________________
Have Fun
Me
Char
 by 
Charlie
Fri 14 Oct 2016 - 0:04
KookyKelly
You so pretty too, Can I hug you for a min or 5. :P Thank you for the complements, And thank you Paul.Are there a place that you don't visit Paul, I see your remarks all over the place, or do you get reminders if someone add a post lol.Love you Kelly, and love you Paulxoxox Charlotte
_________________
Have Fun
Me

fairyqueen wrote "Wanda have a sexy walk"
at 3:49 AM on October 23, 2016
Hi Paul, thank you for the replay moves to our web site. 
Glad to see anyone visit my profile
xox
Charlie

fairyqueen wrote "Logo"
at 8:12 AM on October 13, 2016
Thank you for the Logo, Got the dot fixed
Charlie

fairyqueen wrote "Miss Master ""
at 9:29 PM on November 13, 2016
Thank you Paul
XXXXX
Charlie

fairyqueen wrote "Very catchy name "
at 8:45 PM on November 11, 2016
Glad to know someone like you are there for me.
I'm really blessed with you around
Char

fairyqueen wrote "Owner Award"
at 1:08 PM on November 5, 2016
TjW1115 Dec 2016 @ 6:48 AM
"This came from Charlie on my email" 
Can you please msg 
pdb1 and tell him my account have been disabled and i'm not even going to try to contact wgt. This is the 2nd time in 2 weeks. I'm fed up with them and even if they does rectify my account, i'm going to close it. Typical of their nation, think they can do anything to others if they so like. Clearly it's because i'm a South African I have to be targeted. 
At least we still have mail and chat. Just do me the favor and let the CC know i won't be back, so they can leave the club and not been stuck there.
Thank you
http://www.wgt.com/members/fairyqueen/default.aspx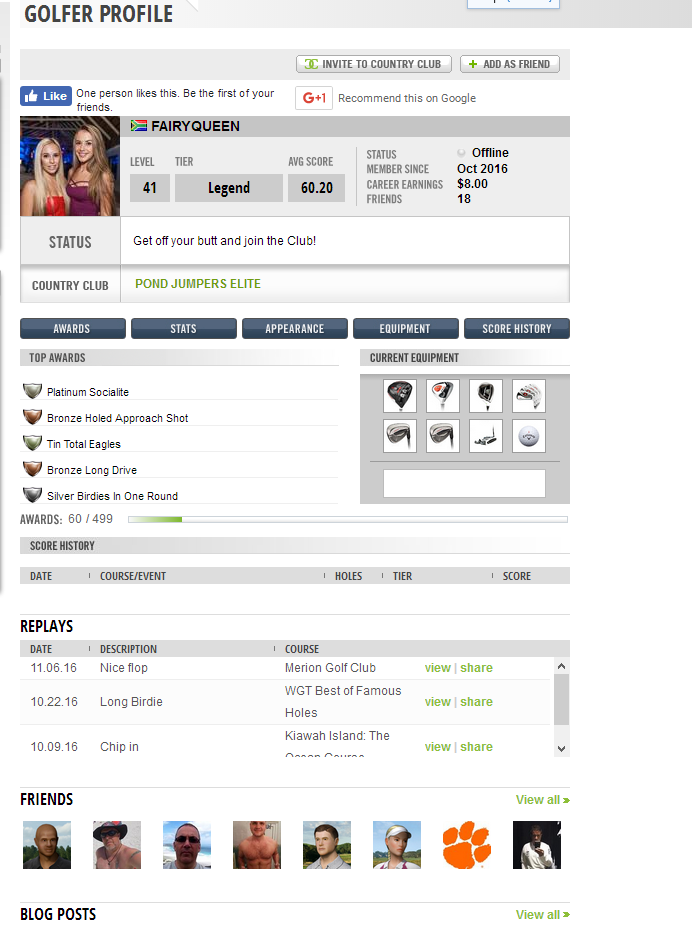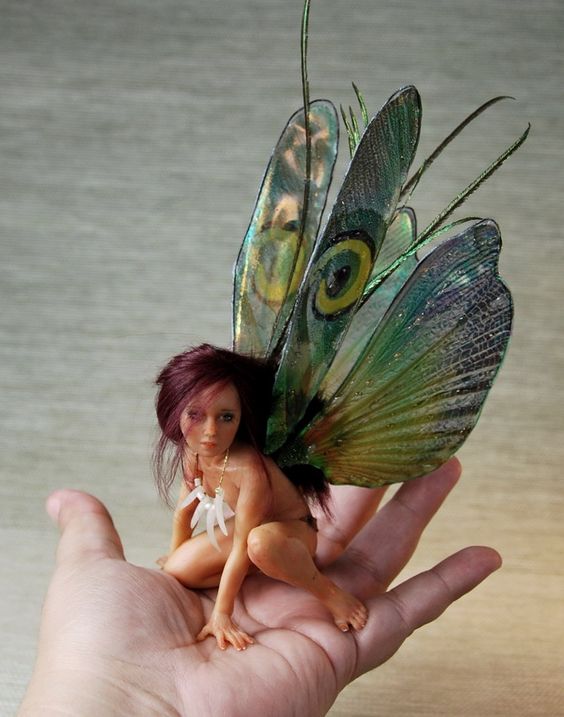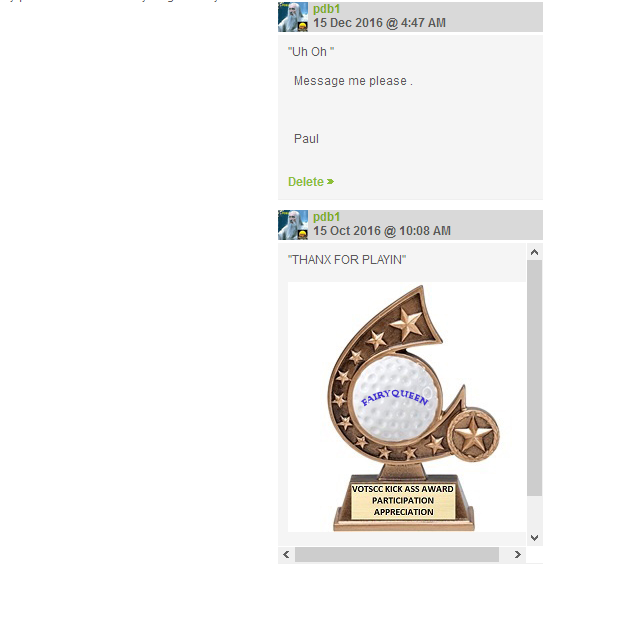 Similar topics
---
Permissions in this forum:
You
cannot
reply to topics in this forum