THAT'S ENTERTAINMENT
CLICK ON ANY OF THESE LINKS TO FIND OUR EXTREME ENTERTAINMENT
Statistics
We have
442
registered users
The newest registered user is
Asv77
Our users have posted a total of
14618
messages in
3180
subjects
February 2023
| Mon | Tue | Wed | Thu | Fri | Sat | Sun |
| --- | --- | --- | --- | --- | --- | --- |
| | | 1 | 2 | 3 | 4 | 5 |
| 6 | 7 | 8 | 9 | 10 | 11 | 12 |
| 13 | 14 | 15 | 16 | 17 | 18 | 19 |
| 20 | 21 | 22 | 23 | 24 | 25 | 26 |
| 27 | 28 | | | | | |
Calendar
71 WGT TUTORIALS & 32 YOUNG46 TUTORIALS
CLICK HERE
TO SEE OVER 100 YOUTUBE VIDEO TUTORIALS . FROM WGTers , WGT & YOUNG46
FORUM UPDATE
THIS FORUM IS FOR YOU ALL . PLEASE FEEL LIKE IT IS YOURS . READ THE FORUMS. POST COMMENTS . ASK QUESTIONS . IF YOU HAVE A COMPLAINT POST IT . MAKE SUGGESTIONS . READ SOME TUTORIALS . READ SOME GOLF TIPS . CHECK RECENT TOURNEY WINNERS . BROWSE OUR OLD FORUM ARCHIVES . LOG IN TO THE CHAT AND MESSAGE SOMEONE TO MEET YOU THERE AND ARRANGE A MATCH . LOG IN TO THE CHAT TO SEE IF SOMEONE IS THERE JUST TO SAY HI . MESSAGE ME IF YOU WANT TO GET ON THE DAILY BLITZ .
Owner's Objectives
It's been a while since I expressed some of my objectives for the CC . First of all I like and respect everyone that joins our club . I realize that not everyone knows what a CC is all about . Many have different reasons for joining . I really don't know how many of the other clubs are run . They are all different . What I want to emphasize in our CC is that whatever tier you are . That you feel comfortable here , part of a team of players that come here to find conditions that enable them to improve their game , hone their skills , lower their scores ,lower their averages , move up in tiers . Enjoyably and comfortably with the conditions that challenge them enough to keep that drive without the frustrationsof regular game play . All that is completely possible by either creating those tourneys yourself or by messaging me about it . Or someone else in your tier that has been creating tourneys . Any kind of information that you need to know should be provided here , any kind of appp , calculator , help , tutorial , tournament , statistic , message , opinion , gripe , compliment , etc , etc . Should able to be aqcuired here ( or in our website , as it may be easier there ). With your help , all of this can be done easily . We already have a good start . I am going to be here for a very long time trying to achieve all this . For any of you that think it's a good direction for your CC to go in . Then lets keep on keepin on . Sincerely , Your Co team member PDB1 , Paul ( sitting here on a rare rainy day ) May the SUN always be with you
POST OF THE WEEK
Re:
Where are the Flags ?By Bertasion in Valley of the Sun Casual Club The other day upon the heather fair I hit a flagstick that was not there. I saw it's shadow and heard the clank but where it stood was just a blank. It was not there again today. I wonder when it will come back and stay. Brian
TIER & AVERAGE REQUIREMENTS
BASIC LEVEL AND AVERAGE REQUIREMENTS , AND SATURATION
WHAT YOU CAN DO TO ABOUT IT
WHAT'SUP WHATSAP AND OTHER APPS . HERE IN THIS SITE . THE SKY IS YOUR LIMIT . IF YOU WANT TO PROMOTE , GROW , SHARE , IMPROVE , UPDATE POST AND LEARN ABOUT YOUR PRODUCT OR ANY PRODUCT . YOU CAN DO ALL OF THE ABOVE . JUST DO IT .
DONALD TRUMP RESIGNS AS PRESIDENT
April 1, 2017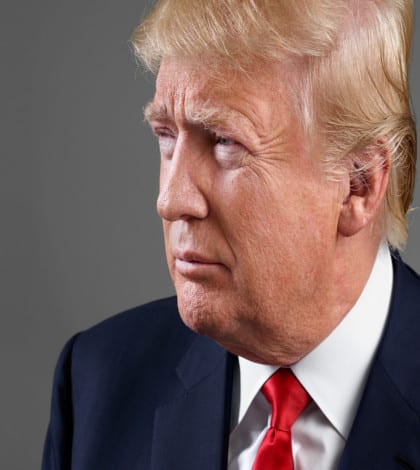 Donald Trump has resigned as President of the United States of America.
Speaking today to White House media, Trump said he was stepping down from his position, effective immediately.
The decision means that Trump was President for 69 days, making him the shortest President in terms of days in office …. as well as hand size.
When questioned on the matter of who would take over as President, Trump said his final act was to change the Constitution so that his son would now be given the title of United States President. He said that he modeled this new system on the British Monarchy where the next King just "stays in the family."
At this stage no official reason has been given for the sudden departure, however, sources close to Trump believe it might have something to do with the poor living standards of the White House.
Sources close to the President have mentioned that Trump often said that the 132 rooms in the White House weren't enough for all his personalities. On top of this he liked to have one bathroom for each of his 52 toupees – one for each week of the year – the White House only has 35 bathrooms.
In contrast, the Trump Tower, has 339 rooms, easily enough for all of Donald's personalities and hair pieces.   
Happy April Fool's for tomorrow from the team at Kiwi Kids News.
Last edited by Paul on Sun 08 Nov 2020, 8:33 am; edited 3 times in total
Last edited by Paul on Sun 01 Nov 2020, 5:37 pm; edited 1 time in total
Last edited by Paul on Sun 08 Nov 2020, 8:36 am; edited 2 times in total
Last edited by Paul on Sun 08 Nov 2020, 8:40 am; edited 3 times in total
The former chief lawyer for the Federal Election Commission said that Michael Cohen's public statement confirming that he "facilitated" a $130,000 statement to a porn star in the closing weeks of the 2016 election may have been a "colossal screwup" that raises the chances that the agency could launch a formal investigation.

In the Friday episode of "Skullduggery," a Yahoo News podcast, Lawrence Noble, who served for 13 years as the FEC's general counsel, said Cohen's statement could "ramp up" pressure on the agency to act — especially if the porn star, who goes by the name Stormy Daniels, now confirms that the payoff was directly linked to her keeping quiet during the election campaign about her alleged past relationship with President Trump.

Listen: Episode 6: Michael Cohen's 'stormy' screwup

"If she comes out and says, 'They came to me and they said look, the election is in a couple of weeks, and we need you to be quiet before the election, and we don't want this coming out, then I think the Trump campaign has a real problem," said Noble, who now serves as chief counsel for the Campaign Legal Center, a watchdog group. "I think they have to be very nervous about that."

That scenario could well be the case, according to a close friend of Daniels who told Yahoo News about his conversations with her. The porn star's manager has said that Cohen's public confirmation of the October 2016 payoff gives her ground to scrap a nondisclosure agreement she signed at the time and speak out publicly.

According to Daniels's friend, who asked not to be publicly identified because of the potential impact on his business, there was never any question that the purpose of the payment was to buy her silence during the campaign.

"That's exactly why that transaction took place," said the friend, who discussed the matter on multiple occasions with Daniels at the time. "She was talking to 'Good Morning America,' she was talking to the media — and they paid her to keep her quiet. This was October and November."

Noble, in his interview with "Skullduggery," said Cohen's statement about the matter was inexplicable. Common Cause, citing media reports, had filed a formal complaint with the FEC against the Trump campaign and the Trump Organization, arguing that the payment to Daniels (whose real name is Stephanie Clifford) needed to be investigated as a potential violation of federal election law because it was not publicly reported and was far in excess of the $2,700 limit on individual contributions during a campaign.

But neither Daniels nor the Trump organization had publicly confirmed there was any such payment — until Cohen, the president's longtime personal lawyer and pit bull defender, issued his statement this week. The statement purported to summarize his lawyer's formal response to the Common Cause complaint that was submitted to the FEC.

Cohen's carefully worded statement said: "I used my own personal funds to facilitate a payment of $130,000 to Ms. Stephanie Clifford. Neither the Trump Organization nor the Trump campaign was a party to the transaction with Ms. Clifford, and neither reimbursed me for the payment, either directly or indirectly."

But Cohen's statement admitted only that he used his personal funds for facilitating the payment, not the payment itself. The facilitation, Noble said, could simply have been the cost of setting up a Delaware Limited Liability Corporation through which, according to the Wall Street Journal, the payment was made.

Cohen's statement did not specifically say whether he also made the actual payment, leaving open the possibility that others — Trump himself, a friend, a corporation or even a foreign national — may have put up the funds.

What is striking, according to Noble, is that Cohen said anything publicly at all because he was under obligation to do so.

"Why he went public I don't know." Noble said. "If I was his lawyer, I would have told him, 'Don't do this.''

He added at another point: "This may have been a colossal screw up on his part."

The FEC's staff is prohibited by law from publicly releasing any responses to its complaints — so Cohen's lawyer's retort to the Common Cause complaint would have remained confidential. Moreover, the chances that the FEC would have actually launched a formal investigation — resulting in subpoenas and questioning of witnesses — would have been "slim." Such a move would have required a vote by all four commissioners — including the two Republicans, who rarely support requests for formal investigations of campaigns.

But if Cohen's statement prompts Daniels to speak out publicly and dispute his account, then the agency may have no choice then to act.

"I've been practicing campaign finance law for 40 years and I never expected to be talking about a president, his lawyer and a porn star," Noble said on "Skullduggery." "I don't remember another case where we had a porn star as a witness."
I'll share what I've been researching:
Sexual-Assault Allegations
Where and when: Various, 1970s-2005
The dirt: Even before the release of a 2005 video in which he boasted about sexually assaulting women—"Grab them by the ***. You can do anything," he said, as well as "I just start kissing them. It's like a magnet. Just kiss. I don't even wait. And when you're a star they let you do it. You can do anything"—there's a long line of allegations against Trump. Jill Harth says Trump assaulted her in the 1990s. Trump's ex-wife Ivana Trump once suggested he had raped her, thoughshe has since recanted her story. Former Miss Utah Temple Taggart said he kissed her on the lips inappropriately. But since the release, more women have come forward. Two told The New York Times that Trump had assaulted them, one saying he tried to put his hand up her skirt on a flight in the 1970s and another saying he forcibly kissed her. A Florida woman says Trump groped her. A formerPeople reporter recounted an alleged assault at his Mar-a-Lago debate, and says he told her, "You know we're going to have an affair, don't you?" Several former teen pageant contestants said Trump walked in on them while they were naked or partially dressed.
The Beauty Pageant Scandals  
Where and when: Various, 1992-present
The dirt: The Boston Globe's Matt Viser reports on the mess of the American Dream pageant in 1992. After years of attending beauty pageants—Trump seems to have always enjoyed the company of beautiful, scantily clad women—he decided he wanted to get in on the business himself, meeting with George Houraney and Jill Harth, a couple that ran the American Dream pageant. It was an ill-fated effort. Harth and Houraney alleged that Trump started making passes at her almost immediately. On one occasion, Trump allegedly asked them to bring some models to a party. Harth alleges Trump groped her at the party. In a limo afterward, another model said she heard him say that "all women are bimbos" and most "gold diggers." Trump reportedly joined another model in bed, uninvited, late at night. On other occasions, he forced Harth into bedrooms and made passes at her, she said. But after the contest, Trump broke off dealings. Harth sued Trump, alleging sexual misbehavior, while the couple together sued him for breach of contract. In the suit, they also alleged that Trump had kept black women out of the pageant.
Racial Housing Discrimination 
Where and when: New York City, 1973-1975
The dirt: The Department of Justice sued Trump and his father Fred in 1973 for housing discrimination at 39 sites around New York. "The government contended that Trump Management had refused to rent or negotiate rentals 'because of race and color,'" The New York Times reported. "It also charged that the company had required different rental terms and conditions because of race and that it had misrepresented to blacks that apartments were not available." Trump called the accusations "absolutely ridiculous."
Mafia Ties   
Where and when: New York and Atlantic City, 1970s- ?
The dirt: Trump has been linked to the mafia many times over the years, with varying degrees of closeness. Many of the connections seem to be the sorts of interactions with mobsters that were inevitable for a guy in the construction and casino businesses at the time. For example, organized crime controlled the 1980s New York City concrete business, so that anyone building in the city likely brushed up against it. While Trump has portrayed himself as an unwitting participant, not everyone agrees. There have been a string of other allegations, too, many reported by investigative journalist Wayne Barrett. Cohn, Trump's lawyer, also represented the Genovese crime family boss Tony Salerno. Barrett also reported a series of transactions involving organized crime, and alleged that Trump paid twice market rate to a mob figure for the land under Trump Plaza in Atlantic City. Michael Isikoff has also reported that Trump was close to Robert LiButti, an associate of John Gotti, inviting him on his yacht and helicopter. In one case, Trump's company bought LiButti nine luxury cars.
Trump University   
Where and when: 2005-2010, online
The dirt: In 2005, the Trump announced an eponymous "university" to teach his real-estate development secrets. Students ponied up as much as $35,000—some after being suckered in by slick free "seminars"—to learn how to get rich. One ad promised they would "learn from Donald Trump's handpicked instructors, and that participants would have access to Trump's real estate 'secrets.'" In fact, Trump had little to do with the curriculum or the instructors. Many of the "students" have since complained that Trump U. was a scam. At one time, it had some prestigious instructors, but over time the "faculty"became a motley bunch of misfits. (It was also never really a "university" by any definition, and it changed its name to the "Trump Entrepreneur Initiative," because as it happened, the school was violating New York law by operating without an educational license.)
Tenant Intimidation   
Where and when: New York City, 1982-1986
The scoop: In 1981, Trump scooped up a building on Central Park South, reasoning that the existing structure was a dump, but the land it was on would be a great place for luxury condos. Trump's problem was that the existing tenants were—understandably and predictably—unwilling to let go of their rent-controlled apartments on Central Park. Trump used every trick in the book to get them out. He tried to reverse exceptions the previous landlord had given to knock down walls, threatening eviction. Tenants said he cut off heat and hot water. Building management refused to make repairs; two tenants swore in courtthat mushrooms grew on their carpet from a leak. Perhaps Trump's most outlandish move was to place newspaper ads offering to house homeless New Yorkers in empty units—since, as Trump wrote in The Art of the Deal, he didn't intend to fill units with permanent residents anyway. City officials turned him down, saying the idea did not seem appropriate. Typically, Trump also sued tenants for $150 million when they complained.
The Four Bankruptcies   
Where and when: 1991, 1992, 2004, 2009
The dirt: Four times in his career, Trump's companies have entered bankruptcy.
The Undocumented Polish Workers   
Where and when: New York City, 1980
The dirt: In order to construct his signature Trump Tower, the builder first had to demolish the Bonwit Teller store, an architecturally beloved Art Deco edifice. The work had to be done fast, and so managers hired 200 undocumented Polish workers to tear it down, paying them substandard wages for backbreaking work—$5 per hour, when they were paid at all. The workers didn't wear hard hats and often slept at the site. When the workers complained about their back pay, they were allegedly threatened with deportation. Trump said he was unaware that illegal immigrants were working at the site.
Alleged Marital Rape   
Where and when: New York City, 1989
The dirt: While married to Ivana Trump, Donald Trump became angry at her—according to a book by Harry Hurt, over a painful scalp-reduction surgery—and allegedly forcibly had sex with her. Ivana Trump said during a deposition in their divorce case that she "felt violated" and that her husband had raped her. Later, Ivana Trump released a statement saying: "During a deposition given by me in connection with my matrimonial case, I stated that my husband had raped me. [O]n one occasion during 1989, Mr. Trump and I had marital relations in which he behaved very differently toward me than he had during our marriage. As a woman, I felt violated, as the love and tenderness, which he normally exhibited towards me, was absent. I referred to this as a 'rape,' but I do not want my words to be interpreted in a literal or criminal sense."
Breaking Casino Rules   
Where and when: New York and New Jersey, various
The dirt: Trump has been repeatedly fined for breaking rules related to his operation of casinos. In 1990, with Trump Taj Mahal in trouble, Trump's father Fred strolled in and bought 700 chips worth a total of $3.5 million. The purchase helped the casino pay debt that was due, but because Fred Trump had no plans to gamble, the New Jersey gaming commission ruled that it was a loan that violated operating rules. Trump paid a $30,000 fine; in the end, the loan didn't prevent a bankruptcy the following year. As noted above, New Jersey also fined Trump $200,000 for arranging to keep black employees away from mafioso Robert LiButti's gambling table. In 1991, the Casino Control Commission fined Trump's company another $450,000 for buying LiButti nine luxury cars. And in 2000, Trump was fined $250,000 for breaking New York state law in lobbying to prevent an Indian casino from opening in the Catskills, for fear it would compete against his Atlantic City casinos.
Antitrust Violations   
Where and when: New Jersey, 1986
The dirt: In 1986, Trump decided he wanted to expand his casino empire in Atlantic City. His plan was to mount a hostile takeover of two casino companies, Holiday and Bally. Trump started buying up stock in the companies with an eye toward gaining control. But Bally realized what was going on and sued him for antitrust violations. "Trump hopes to wrest control of Bally from its public shareholders without paying them the control premium they otherwise could command had they been adequately informed of Trump's intentions," the company argued.
Condo Hotel Shenanigans   
Where and when: New York, Florida, Mexico, mid-2000s
The dirt: Trump was heavily involved in condo hotels, a pre-real-estate crash fixation in which people would buy units that they'd only use for a portion of the year. The rest of the time, the units would be rented out as hotel rooms, with the developer and the owner sharing the profit. For a variety of reasons, condo hotels turned out to be a terrible idea. The result has been a slew of lawsuits by condo buyers who claim they were bilked. Central to many of these is the question of what Trump's role in the projects was. In recent years, Trump has often essentially sold his name rights to developers—he gets a payoff, and they get the aura of luxury his name imparts. But in some of the condo-hotel suits,buyers complain that they bought the properties as investments because of his imprimatur, only to realize he was barely involved. (Similar complaints have been made about his involvement in a multilevel marketing scheme.)
Corey Lewandowski     
Where and when: Jupiter, Florida, 2016
The dirt: Trump picked Corey Lewandowski to manage his campaign, despite a relatively short resume. For a long time, that seemed to work well for both—Trump soared to the lead in GOP polls. But Lewandowski hit a rough patch in early March. As Breitbart reporter Michelle Fields tried to ask Trump a question after a press conference, Lewandowski reached out and wrenched her out of the way. Lewandowski and Trump insisted the incident had never happened and that Fields was "delusional," even though witnesses attested to having seen it.
Suing Journalist Tim O'Brien for Libel  
Where and when: New York City, 2006-2009
The dirt: In 2005, then-New York Times reporter Tim O'Brien published the book TrumpNation, in which he reported that Trump was actually only worth $150-250 million, not the billions he claimed. Trump, incensed, sued O'Brien for $5 billion. (That's one way to become a billionaire.)
Refusing to Pay Workers and Contractors
Where and when: various, 1980s-present
The dirt: Contractors, waiters, dishwashers, and plumbers who have worked at Trump projects say that his company stiffed them for work, refusing to pay for services rendered. USA Today did a lengthy review, finding that some of those contracts were for hundreds of thousands of dollars, many owed to small businesses that failed or struggled to continue because of unpaid bills. (Trump was also found to have improperly withheld compensation in the undocumented Polish worker controversy.)
Trump Institute
Where and when: Boca Raton and elsewhere, 2005-?
The dirt: Around the same time Donald Trump was operating Trump University, the allegedly fraudulent real-estate seminar for which he's now being sued, he also franchised his name to Irene and Mike Milin, serial operators of get-rich-quick schemes. Unlike Trump U., Trump did not own the company. Instead, he licensed his name, appearing in an informercial and promising falsely that he would hand-pick instructors. (He made a similar promise with Trump U.) As Jonathan Martin reports, the course materials at Trump Institute consisted in part of textbooks that were plagiarized.
Buying Up His Own Books
Where and when: various, 2016
The dirt: The Daily Beast noticed in FEC filings that the Trump campaign spent more than $55,000 buying his own book Crippled America: How to Make America Great Again. (The book has since been retitled Great Again: How to Fix Our Crippled America for the paperback edition.) That means Trump used donor money to his campaign to buy a book, sending the cash back to himself. Copies were given to delegates at the Republican National Convention.
Undocumented Models
Where and when: New York, 1999-?
The dirt: Former models who worked for Trump Model Management say that they and others worked for the agency in the United States despite not having proper permits. Some of them worked on tourist visas, either never getting the correct permits or else getting them only after working in the U.S. illegally for months.
The Trump Foundation
Where and when: Various, 1988-present
The dirt: Though Donald Trump often promises to give to charity, his foundation has proven rather skimpy on the gifts over the years—and when it has given, the money has often come from other pockets than Trump's, including outside donors and even NBC. In the mid-2000s, Trump reconfigured the charity as a pass-through, soliciting donations from other and then giving the money away as though from himself. It appears that the foundation did not have the requisite legal permission from New York state to gather donations. In a few cases, the foundation also reported making donations it had not made. There'sspecial scrutiny on one $25,000 donation it did give, to a group supporting Florida Attorney General Pam Bondi, which arrived just days before she quashed an investigation into Trump University and the Trump Institute. Trump also appears to have used $258,000 in foundation money, most of it given by other donors and not himself, to settle legal disputes, including donations to charity in lieu of paying fines. Trump directed more than $2 million in income to the foundation, and if he didn't pay taxes on them—his campaign for the most part refused to say—it would be illegal tax-dodging.
The Cuban Embargo
Where and when: Cuba, 1998-present
The dirt: Although U.S. law prohibits American commercial involvement in Cuba, there's evidence to suggest that the Trump Organization has been active on the island for almost two decades. In 1998, as the Clinton administration loosened some restrictions, Trump scouted business opportunities, and according to documents viewed by Newsweek, spent $68,000 there, likely in violation of the law. More recently, Trump executive have traveled to Cuba in apparent scouting trips for golf resorts, BusinessWeek reports.
Evaluating email correspondence  I "found" as we speak .
john - truth11.com
These impeachment trials make this mans unethical style look like childs play compared to most of everything he was into before he even started his campaign . For those of you who have forgotten . Above are just a few of his normal behaviors .


Not to mention how he and his circle respond to others that have different views and opinions from his .
They create false news . With a vengeance . Targeting individuals with Defamation , discrediting , slandering , false accusations , Portrays law abiding citizens as being corrupt criminals . Their tactics being so relentless . That his corn fed corporate conglomerate followers . Actually start believing the the lies and propaganda . It works so well that those tactics , some tainted elections and billions of dollars . Got him elected President .
But as President . The abuse of power . The attempts at personal political gain . The manipulation of American and foreign Ambassadors and Politicians . Clearly disrupting positive foreign and US efforts moving forward . Almost seemingly intentionally trying to thwart the fight on corruption . Is all so blatantly obvious to the whole world watching .
His party certainly knows . The ones that are too blind are a joke . But many have got to be embarrassed .


His unapologetic slip of he tongues . Misquotes . Misspelled tweets . Hilarious boasting of fictional accolades . Are at a maturity level below high school . Not of the President representing the greatest nation in the world . Not too many can disagree with that .
If you didn't know how I feel about Donald Trump . Then read this page .

  I didn't like him long before all this FACTUAL BASED INFORMATION was available .

  And now myself and the rest of the country are no longer subjected to his subliminally suggestive racism and devisiveness . No more lies . 5000 flat out lies are too much for any Country . And the sound of his voice . Nobody likes nails on a chalk board . Lol .

  Let's just hope he retires from the REALITY SHOW business .

  ADIOS .
Similar topics
---
Permissions in this forum:
You
cannot
reply to topics in this forum