THAT'S ENTERTAINMENT
CLICK ON ANY OF THESE LINKS TO FIND OUR EXTREME ENTERTAINMENT
Statistics
We have
433
registered users
The newest registered user is
seosardar
Our users have posted a total of
12885
messages in
3038
subjects
November 2022
| Mon | Tue | Wed | Thu | Fri | Sat | Sun |
| --- | --- | --- | --- | --- | --- | --- |
| | 1 | 2 | 3 | 4 | 5 | 6 |
| 7 | 8 | 9 | 10 | 11 | 12 | 13 |
| 14 | 15 | 16 | 17 | 18 | 19 | 20 |
| 21 | 22 | 23 | 24 | 25 | 26 | 27 |
| 28 | 29 | 30 | | | | |
Calendar
71 WGT TUTORIALS & 32 YOUNG46 TUTORIALS
CLICK HERE
TO SEE OVER 100 YOUTUBE VIDEO TUTORIALS . FROM WGTers , WGT & YOUNG46
FORUM UPDATE
THIS FORUM IS FOR YOU ALL . PLEASE FEEL LIKE IT IS YOURS . READ THE FORUMS. POST COMMENTS . ASK QUESTIONS . IF YOU HAVE A COMPLAINT POST IT . MAKE SUGGESTIONS . READ SOME TUTORIALS . READ SOME GOLF TIPS . CHECK RECENT TOURNEY WINNERS . BROWSE OUR OLD FORUM ARCHIVES . LOG IN TO THE CHAT AND MESSAGE SOMEONE TO MEET YOU THERE AND ARRANGE A MATCH . LOG IN TO THE CHAT TO SEE IF SOMEONE IS THERE JUST TO SAY HI . MESSAGE ME IF YOU WANT TO GET ON THE DAILY BLITZ .
THE BLITZ SCORECARD IS ON
Page 3
PLEASE CLICK
HERE
TO FIND THE COURSE OF THE DAY AND SEE
THE WEEKLY STANDINGS .
PLEASE POST
YOUR SCORES HERE. IN THIS
Owner's Objectives
It's been a while since I expressed some of my objectives for the CC . First of all I like and respect everyone that joins our club . I realize that not everyone knows what a CC is all about . Many have different reasons for joining . I really don't know how many of the other clubs are run . They are all different . What I want to emphasize in our CC is that whatever tier you are . That you feel comfortable here , part of a team of players that come here to find conditions that enable them to improve their game , hone their skills , lower their scores ,lower their averages , move up in tiers . Enjoyably and comfortably with the conditions that challenge them enough to keep that drive without the frustrationsof regular game play . All that is completely possible by either creating those tourneys yourself or by messaging me about it . Or someone else in your tier that has been creating tourneys . Any kind of information that you need to know should be provided here , any kind of appp , calculator , help , tutorial , tournament , statistic , message , opinion , gripe , compliment , etc , etc . Should able to be aqcuired here ( or in our website , as it may be easier there ). With your help , all of this can be done easily . We already have a good start . I am going to be here for a very long time trying to achieve all this . For any of you that think it's a good direction for your CC to go in . Then lets keep on keepin on . Sincerely , Your Co team member PDB1 , Paul ( sitting here on a rare rainy day ) May the SUN always be with you
POST OF THE WEEK
Re:
Where are the Flags ?By Bertasion in Valley of the Sun Casual Club The other day upon the heather fair I hit a flagstick that was not there. I saw it's shadow and heard the clank but where it stood was just a blank. It was not there again today. I wonder when it will come back and stay. Brian
TIER & AVERAGE REQUIREMENTS
BASIC LEVEL AND AVERAGE REQUIREMENTS , AND SATURATION
WHAT YOU CAN DO TO ABOUT IT
WHAT'SUP WHATSAP AND OTHER APPS . HERE IN THIS SITE . THE SKY IS YOUR LIMIT . IF YOU WANT TO PROMOTE , GROW , SHARE , IMPROVE , UPDATE POST AND LEARN ABOUT YOUR PRODUCT OR ANY PRODUCT . YOU CAN DO ALL OF THE ABOVE . JUST DO IT .
A
  Hosting an image involves a few steps to prepare .
  The image host will be linked to the PICTURES folder on your computer .
  You must first save the image to a NEW FOLDER in your PICTURES .
  Click " Save Image As " . To save your PIC on your computer .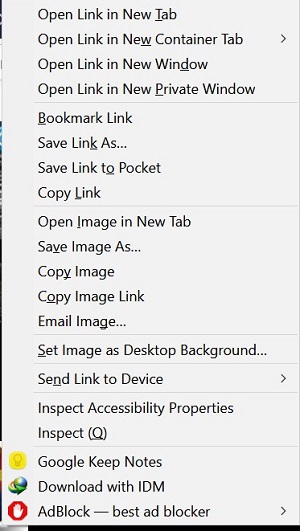 Create 1 or more PIC folders in your PICTURES .
  If you are posting to this forum you may use the buttons below . They are on the upper left .


  You are now ready to Host an Image . Click the Host an Image button .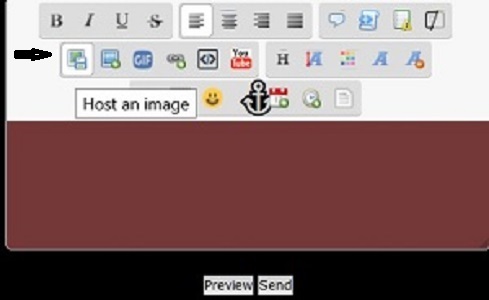 This is the servimg Host page . Click Select files . It will take you to your PIC files on your computer .
  Choose a file . Then click Open .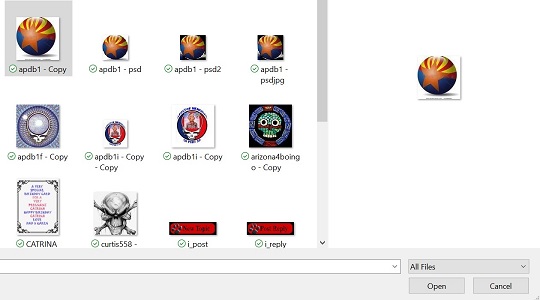 This screen will appear . Click the doenload button on the right .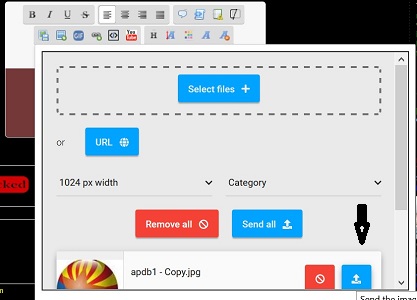 One of the top 2 URL's are what you will use . This top one is for inserting the image .
  This second one is to insert into text by COPY & PASTE .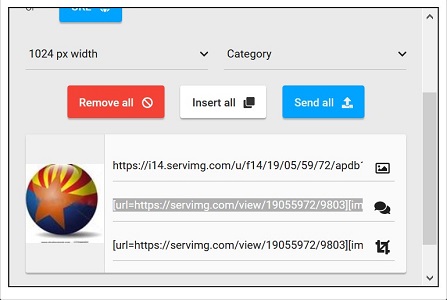 Which ever URL you choose . First ( highlight ) the URL . Then right click . Then left click COPY .
  You may now leave this forum if you want to post either of the URL's in another media or forum .
  If you want to see the results first . Or post in this forum . Then LEFT click the INSERT MEDIA button . Then RIGHT click and PASTE the URL in the top block .
  Then click INSERT .
  The image will appear like below . But will still be in edit mode . Click the SEND button .
  This is what the finished product looks like .
  If your forum cannot INSERT images . Or if you cannot COPY & PASTE images . The middle code should work . It will look like this .
  Click send .
  The top PIC was done with INSERT image .
  The second PIC was done by pasting the code .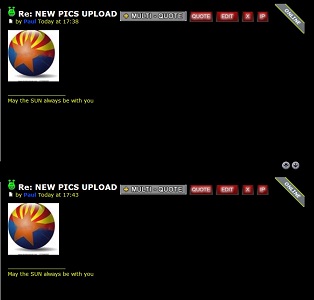 You may use any of the topics in this
MEMBERS EDITOR
forum .
  By using the QUICK REPLY . Or by clicking PREVIEW and using the full sditor .
  To do your hosting . Practicing , anything .
  If you experience problems . You may contact me any number of ways .
---
Permissions in this forum:
You
can
reply to topics in this forum