THAT'S ENTERTAINMENT
CLICK ON ANY OF THESE LINKS TO FIND OUR EXTREME ENTERTAINMENT
Statistics
We have
442
registered users
The newest registered user is
Asv77
Our users have posted a total of
14620
messages in
3182
subjects
February 2023
| Mon | Tue | Wed | Thu | Fri | Sat | Sun |
| --- | --- | --- | --- | --- | --- | --- |
| | | 1 | 2 | 3 | 4 | 5 |
| 6 | 7 | 8 | 9 | 10 | 11 | 12 |
| 13 | 14 | 15 | 16 | 17 | 18 | 19 |
| 20 | 21 | 22 | 23 | 24 | 25 | 26 |
| 27 | 28 | | | | | |
Calendar
71 WGT TUTORIALS & 32 YOUNG46 TUTORIALS
CLICK HERE
TO SEE OVER 100 YOUTUBE VIDEO TUTORIALS . FROM WGTers , WGT & YOUNG46
FORUM UPDATE
THIS FORUM IS FOR YOU ALL . PLEASE FEEL LIKE IT IS YOURS . READ THE FORUMS. POST COMMENTS . ASK QUESTIONS . IF YOU HAVE A COMPLAINT POST IT . MAKE SUGGESTIONS . READ SOME TUTORIALS . READ SOME GOLF TIPS . CHECK RECENT TOURNEY WINNERS . BROWSE OUR OLD FORUM ARCHIVES . LOG IN TO THE CHAT AND MESSAGE SOMEONE TO MEET YOU THERE AND ARRANGE A MATCH . LOG IN TO THE CHAT TO SEE IF SOMEONE IS THERE JUST TO SAY HI . MESSAGE ME IF YOU WANT TO GET ON THE DAILY BLITZ .
Owner's Objectives
It's been a while since I expressed some of my objectives for the CC . First of all I like and respect everyone that joins our club . I realize that not everyone knows what a CC is all about . Many have different reasons for joining . I really don't know how many of the other clubs are run . They are all different . What I want to emphasize in our CC is that whatever tier you are . That you feel comfortable here , part of a team of players that come here to find conditions that enable them to improve their game , hone their skills , lower their scores ,lower their averages , move up in tiers . Enjoyably and comfortably with the conditions that challenge them enough to keep that drive without the frustrationsof regular game play . All that is completely possible by either creating those tourneys yourself or by messaging me about it . Or someone else in your tier that has been creating tourneys . Any kind of information that you need to know should be provided here , any kind of appp , calculator , help , tutorial , tournament , statistic , message , opinion , gripe , compliment , etc , etc . Should able to be aqcuired here ( or in our website , as it may be easier there ). With your help , all of this can be done easily . We already have a good start . I am going to be here for a very long time trying to achieve all this . For any of you that think it's a good direction for your CC to go in . Then lets keep on keepin on . Sincerely , Your Co team member PDB1 , Paul ( sitting here on a rare rainy day ) May the SUN always be with you
POST OF THE WEEK
Re:
Where are the Flags ?By Bertasion in Valley of the Sun Casual Club The other day upon the heather fair I hit a flagstick that was not there. I saw it's shadow and heard the clank but where it stood was just a blank. It was not there again today. I wonder when it will come back and stay. Brian
TIER & AVERAGE REQUIREMENTS
BASIC LEVEL AND AVERAGE REQUIREMENTS , AND SATURATION
WHAT YOU CAN DO TO ABOUT IT
WHAT'SUP WHATSAP AND OTHER APPS . HERE IN THIS SITE . THE SKY IS YOUR LIMIT . IF YOU WANT TO PROMOTE , GROW , SHARE , IMPROVE , UPDATE POST AND LEARN ABOUT YOUR PRODUCT OR ANY PRODUCT . YOU CAN DO ALL OF THE ABOVE . JUST DO IT .
Approximately 8 years ago . WGT introduced a new Mobile Platform .
  This was an effort to cater to the mobile player and take steps to stay relevant in Mobile Play , technology and the future .
  The platform was different . Although most formats could be played on this new platform . There was no mention of them .
  Nor was there any mention of the already established WGT.com protocols .
 Instead a new format was introduced . A quick play format with a 45 second shot clock .
  Where 1 , 3 , or 9 holes could be played at different skill levels . Using a valueless currency as incentive .
  The more rounds and more coins a player could win . Would escalate ones position in the DIAMOND LEAGUES .
  And with a feature that enabled APPAREL ENHANCEMENTS . This quickly became a very popular format .
  That's it .
  Little did these players know that with an Excessive amount of these rounds played . That somehow their tier would advance . Nothing spoken . Nothing written .
  The other thing was that even though there was a hidden talley of wins and losses .
  None of the rounds were recorded or saved . And no personal statistics would be kept in these new players profiles .
  As many many new takers discovered this Mobile WGT . The Coin Rooms seemed to be the thing to do . No other information otherwise was provided .
  Only original Flash players converted to Mobile knew of the proper protocol . A small minority .
  There was still no way for these aggressive and skilled new players to know that there was so much more . To grow and expand and refine their skills while lowering their average and moving up in tier .Enabling them to upgrade their equipment .
  Still no one was telling them about the specifics and where to find them:
HERE ARE THE 11 COIN ROOMS . MINUS THE SHOWDOWN .
.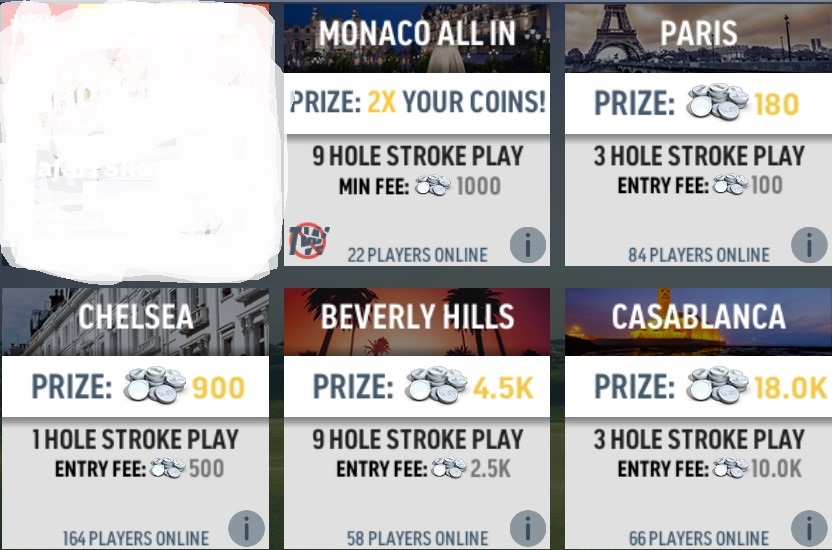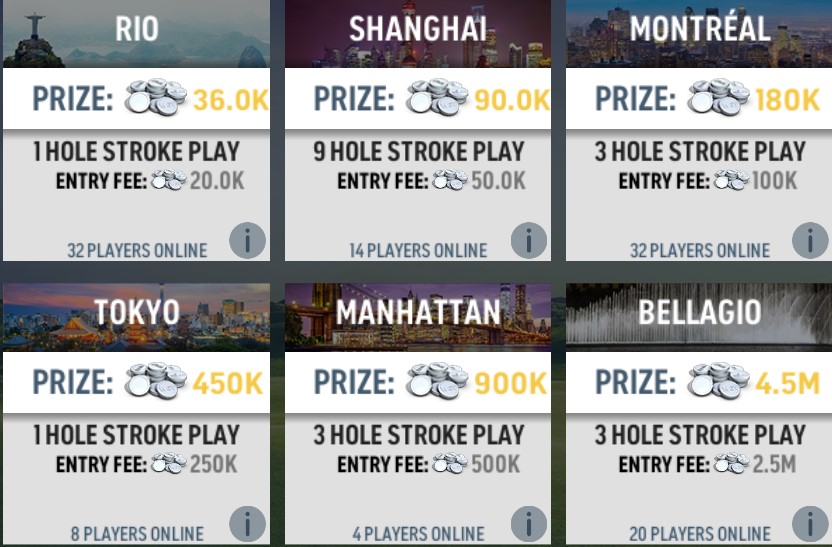 Last edited by Paul on Thu 21 Apr 2022, 12:16 am; edited 4 times in total
PCEA IS PERSONAL COMPUTER EARLY ACCESS .
When " The end of Flash " arrived . WGT's solution to accomodate the " Millions " of PC users . Was to develop a platform based on the already existing Mobile platform .
This was met with a lot of skepticism . Many felt it was a cop out . Choosing a basic and lesser platform . In lieu of a newer advanced and more costly platform . To launch themselves into the future .
This still the opinion of many .
But they made their choice . And on the beginning of 2021 . Flash was officially disabled . And PCEA was officially launched .
Notice the early access launchers were introduced a year and a half prior to the " End of Flash "
This is what they said .
Welcome to WGT Early Access!
  Full thread .
Welcome to WGT Early Access for PC
As you may already know, many browsers will no longer support Flash by late 2020. We know many of you play WGT on your desktop (using Flash) and we've been working on a solution for you so you can continue playing after Flash support ends. The short answer for you is that WGT will live on as a free standalone game on your computer, and you'll be able to continue using the same account you started in Flash.
We are sharing an Early Access build of this new standalone client so players can enjoy the experience as well as give us meaningful feedback on what works well and what we can improve.
"Early Access" means that you get an early look at this version to see what the future will look like. It also means that the game is currently a work in progress (NOT final), is still a little rough around the edges, and is still missing a number of features including the Flash exclusive game modes. We're actively working on and adding to the standalone version and will be making regular updates to bring over the missing features as well as add new features and improvements. It's important to us that this new standalone game is at least as good as our Flash game has been for many years. Most importantly, we want YOUR feedback to help make this the best version of WGT.
If you have spent time with other versions of WGT you'll notice that the feature set in this first version is very close to the mobile game. Many Flash-only modes are currently missing and will be added to the game over time.
Thanks in advance for taking a look and sending your feedback!
You can download the game for Windows 
HERE
MacOS version coming soon! 
Please keep all feedback to the WGT Early Access Forum. THANKS!
_CHAMPION
....................................................
WGT Desktop Early Access for Mac
  Full thread
It's finally
HERE
! Download WGT in Early Access for Mac! 
This release is the most current so all features are the same as the Windows version. 
Be sure to let me know any feedback you have and any issues you encounter. 
Please keep all feedback and issues in the WGT Desktop Early Access Forum. 
Thanks,
_CHAMPION
This means that all former FLASH players and all Mobile players are playing in the same format .
MOBILE : Is the now 10 yr old platform originally designed for mobile only .
PCEA : Personal Computer Early Access : Is the new format for all PC players . Based on the original mobile format .
  Not FLASH . Without all of the special and custom features that were the norm in FLASH .
  But still the same game . Once played and given a chance . It becomes obvious that it is the same exact game .
  With a lot of bugs and glitches , errors , disconnects , forced forfeits , loading issues , connection issues , etc , etc .
  With all of those problems . And still missing the many custom features available in FLASH .
  Which leaves everyone with the basic WGT game still . Still very precise . Precise enough to have to concentrate and pay attention to every variable on every shot .
  Keeping it still heads and shoulders above any of the competition .
  Now that everyone is playing the same platform .
  PCEA players are venturing into the no longer exclusively mobile Coin Rooms .
  Mobile players that are not exFLASHER's are learning about all of the real
WGT.com
formats .
Stroke Play , single player & multiplayer ranked rounds . That actually count towards ones average . That enable players to lower their average , move up in tier and purchase and upgrade newer and better equipment .
  Mobile players did not have that knowledge prior to 2021 . WGT did not include the vast and established
WGT.com
world . Anywhere in the mobile platform .
  Nor did they emphasize the monumental information library that is
WGT.com/forums
. Where all the information can be found . Including all of the well established 14 year protocols for how to advance in WGT .
  Many long time mobile players still to this day . Have relied on a non system of advancement . Applied it seems randomly to Coin Room players .
  Many mobile players . And PCEA players are astonished at the disparity between the 2 worlds that have now been forced to coexist .
  The coexisting is a very good thing . The disparity is not . And will take some time ( years ) to even out .
  That is if the now inclusive PCEA can withstand the growing pains , glitches , errors , still lack of choices and variety . That this very limited and disappointing new format offers the WGT universe .
Last edited by Paul on Sun 19 Dec 2021, 8:50 am; edited 2 times in total
Basically Coin Room Games are played in the Stroke Play format . But are not counted as ranked rounds . Therefore not helping to advance ones tier . Not enabling one to lower their average . Which in turn keeps them from being able to upgrade their equipment .
  Except for the mysterious algorythm that WGT randomly and arbitrarily applies to some Coin Room exclusive mobile players .
 
Although I am not qualified to explain the strategies of these Coin Rooms . I will relay the basics .
  They are Head to Head matches . 1 on 1 . Between players that have chosen a particular Coin Room .
  Offering :
1 hole play
3 hole play
9 hole play
  With several rooms of each . Starting with rooms with low entry fees ( coins ) ( not real money ) . And low payouts .
  Quickly increasing the entry fees and payouts in each type of room .
  To almost inconceivable amounts that are supposed to be dominated by the very best Coin Room players . And they certainly are .
  But the disparity comes into play when the Tour Legends and Champions and Tour Champions . Who are used to being the top dogs . ( In FLASH formats in the past ) .
And who you would think would be the ones dominating the Coin Rooms .
  Much to their surprise . This originally exclusive mobile format . Has been perfected and played at astonishing high numbers of rounds . By the mobile players that were not aware of how to tier up and lower their averages . To attain better equipment .
  But are the Wizards of the Coin Rooms . And the exFLASH TL's C's & TC's are having one hellofatime beating Tour Pro's , Masters , Tour Masters , Legends . In this very fast and heads up competitive Coin Rooms .
  That is half of the disparity . The other half is :
  The up and coming lower tier mobile generation . The Amatuers , Hacks , Pro's , Tour Pro's . That because of the PCEA conversion . Are not happy about seeing that they are matched up with Tour Masters , Legends and Tour Legends , Champions and Tour Champions .
  2 opposite yet completely parallel scenarios .
  Which is a real temporary dilemma .
  In time the newer mobile players will catch on to playing some Ranked Rounds . Lowwr their averages . Move up in tiers . Upgrade to better equipment .
  And at the same time the inexperienced in Coin Room play ( but higher tired  ) exFLASHER's . Will become better Coin Room players .
  At the present the appearingly obvious disparity by looking at just the tiers . Is actually more equal than it looks .
  Every dog has his day .
  But for this all to equal out to where this emergence has created even fields all around . Just time . Maybe a few years is what it will take for everyone to be on the same page .
ARCHIVES :
9 SHADES OF GREY
Below there are 9 different match or game formats listed . These are all very fun and excellent formats for us to enjoy here at WGT . Each one of these formats would not be one that would have any way to record a round that would be able to a effect ones average in anyway .
**( of course with the exception of match play rounds up to the level of Legend  . After which point would no longer have any effect one way or another , up or down on ones average ). 
  This is all correct ( above ) 
  I have been asked this question frequently . The above is the only way I can figure out to explain it .
  For instance . If one decided to play any one of those 9 formats for a period of say 1 year exclusively . During that year , said persons average would do nothing . Neither go up or go down .
  Does not affect me at all one way or another . Just trying to confirm this to be true . FYI
 MATCH PLAY
MATCH PLAY CHALLENGE
ALTERNATE SHOT
BLITZ
BLITZ CHALLENGE
SKINS GAME
HOLE-IN-ONE CHALLENGES
CLOSEST-TO-THE-HOLE CHALLENGE
PRACTICE ROUNDS
*BO PAR 3
*BO PAR 5 *
MOBILE COIN ROOMS
*
can be included as rounds that do not effect ones average , but are stroke and ranked , but not counted toward saturation . 
Now for the rounds that count
:
Since I started in WGT in 2012 . I have been a huge multiplayer fan . Playing many of my recorded 5000 ranked rounds in multiplayer .
  Using the CREATE A GAME and JOIN A GAME formats .
  Including several hundred MATCH PLAY rounds
  1000 ALTERNATE SHOT ROUNDS .
  10,000 CTTH's and BLITZes
  In the early years the disconnect problem was as bad if not worse than it is in this new PCEA .
  Many days having 3 or 4 , 8 hole incomplete disconnected rounds before one got 1 full 9 hole completed round in .
  Making for an additional 10,000 rounds albiet incomplete . But time and money spent just the same .
  For the most part the general goal of the average WGTer . Is to :
  Lower ones average
  Move up in tier
  Acquire better equipment to help attain the highest tier and lowest average .
  That can only be done playing STROKE PLAY RANKED ROUNDS . Either :
  SINGLE PLAYER UNLIMITED PLAY TIERED TOURNAMENTS . WGT of cc ( country club ) .
  Also MULTIPLAYER STROKE PLAY
  BRACKETS
  SINGLE PLAY TOURNAMENTS
  READY GOES .
  >>>>>>>>>>>>>>>>>>>>>>>>>>>>>>>>>>
All of these lead to the recording of mega stats . Which none of the 9 Shades of Grey formats do .
Scoring
Stroke Play Score Average
Best 9-Hole Round
Best 18-Hole Round
Total Ranked Rounds Played
Total Holes-In-One
Total Double Eagles
Total Eagles
Total Birdies
Total Pars
Total Bogeys
Total Double Bogeys
Total Others
Par 3 Score Avg.
Par 4 Score Avg.
Par 5 Score Avg.
Skill Challenge Avg. Score
Longest Drive
Avg. Driving Distance
Driving Accuracy
Green in Regulation %
Avg. Distance to Pin
Holed Approach Shots
Sand Save %
Scrambling %
Putting
Total Putts
Career Earnings
Stroke Play Tournaments Entered
Stroke Play Score Average
Stroke Play Top 10 Finishes
Stroke Play Top 100 Finishes
Total Ranked Rounds Played
Skill Challenge Tournaments Entered
Skill Challenge Top 10 Finishes
Skill Challenge Top 100 Finishes
Longest Putt Made
Putting Avg. Per Hole
Putting Avg. Per Round
One Putt %
Two Putt %
Three Putts or More %
% Putts Made from 0 - 5 Feet
% Putts Made from 5 - 10 Feet
% Putts Made from 10 -25 Feet
% Putts Made from 25 - 50 Feet
% Putts Made from 50+ Feet
  That's it . Only those formats that are ranked and can effect ones average to move up in tier and acquire better equipment .
<<<<<<<<<<<<<<<<<<<<<<<<<<<<<<<<<<<<<<<<<<<<<
  And the argument that Coin Rooms are not valid . Because they are not ranked and do not record any of those stats .
  Those stats that have been the blueprint , guidance , path and basis for everything that makes a WGTer . Since 2007 and for the next 14 years . ( and is no longer since the inception of PCEA . Because they say so . ) Despite any thoughts or ideas or cntributions from the massive WGT Universe . That put this game on the map .
  Is why the exFLASHER Tour Legends , Champions , Tour Champions with all of those stats with amazing numbers .
  Are having a tough time dealing with being beaten by a mobile Coin Room Master with absolutely no stats whatsoever with a 150 average .
  Now you see the disparity .
  I think it is quite comical . Lol . Only WGT could flip extremes in this manner . Without forethought or planning . LOL .
  In time it will all come out in the wash . It will take some tough years though .
  Likely evolve to new and different levels of play never before even considered .
---
Permissions in this forum:
You
cannot
reply to topics in this forum