THAT'S ENTERTAINMENT
CLICK ON ANY OF THESE LINKS TO FIND OUR EXTREME ENTERTAINMENT

Statistics
We have
459
registered users
The newest registered user is
chefcurry3irty
Our users have posted a total of
22038
messages in
3936
subjects
May 2023
| Mon | Tue | Wed | Thu | Fri | Sat | Sun |
| --- | --- | --- | --- | --- | --- | --- |
| 1 | 2 | 3 | 4 | 5 | 6 | 7 |
| 8 | 9 | 10 | 11 | 12 | 13 | 14 |
| 15 | 16 | 17 | 18 | 19 | 20 | 21 |
| 22 | 23 | 24 | 25 | 26 | 27 | 28 |
| 29 | 30 | 31 | | | | |
Calendar
71 WGT TUTORIALS & 32 YOUNG46 TUTORIALS
CLICK HERE
TO SEE OVER 100 YOUTUBE VIDEO TUTORIALS . FROM WGTers , WGT & YOUNG46
FORUM UPDATE
TO THE MANY WELCOME GUESTS . THIS FORUM IS NO LONGER A COUNTRY CLUB WEBSITE FOR A WGT COUNTRY CLUB . PLEASE FEEL FREE TO READ THE FORUMS.

THERE ARE MANY TOPICS OF INTEREST . OR NOT . THIS WEBSITE IS AN INFORMATION AND ENTERTAINMENT WEBSITE ONLY .

MUCH OF THE CONTENT IS ARCHIVES OF PURPOSES PAST .

THERE ARE SOME MORE CURRENT TOPICS .
REGISTRATION IS NOT NECESSARY TO READ THROUGHOUT .

REGISTRATION IS EASY AND FREE . THIS IS AN AD FREE WEBSITE . NOTHING IS EVER REQUESTED FROM REGISTERED MEMBERS .
REGISTRATION ENABLES COMMENTING ON TOPICS . POSTING NEW TOPICS . FULL ACCESS TO THE WEBSITE IMAGE HOST . WHICH IS A VERY COMPLETE AND CONVENIENT TOOL .

PLEASE ENJOY .

Owner's Objectives
ARCHIVES 2014 It's been a while since I expressed some of my objectives for the CC . First of all I like and respect everyone that joins our club . I realize that not everyone knows what a CC is all about . Many have different reasons for joining . I really don't know how many of the other clubs are run . They are all different . What I want to emphasize in our CC is that whatever tier you are . That you feel comfortable here , part of a team of players that come here to find conditions that enable them to improve their game , hone their skills , lower their scores ,lower their averages , move up in tiers . Enjoyably and comfortably with the conditions that challenge them enough to keep that drive without the frustrations of regular game play . All that is completely possible by either creating those tourneys yourself or by messaging me about it . Or someone else in your tier that has been creating tourneys . Any kind of information that you need to know should be provided here , any kind of appp , calculator , help , tutorial , tournament , statistic , message , opinion , gripe , compliment , etc , etc . Should able to be aqcuired here ( or in our website , as it may be easier there ). With your help , all of this can be done easily . We already have a good start . I am going to be here for a very long time trying to achieve all this . For any of you that think it's a good direction for your CC to go in . Then lets keep on keepin on . Sincerely , Your Co team member PDB1 , Paul ( sitting here on a rare rainy day ) May the SUN always be with you
POST OF THE WEEK
Re:
Where are the Flags ?By Bertasion in Valley of the Sun Casual Club The other day upon the heather fair I hit a flagstick that was not there. I saw it's shadow and heard the clank but where it stood was just a blank. It was not there again today. I wonder when it will come back and stay. Brian
TIER & AVERAGE REQUIREMENTS
BASIC LEVEL AND AVERAGE REQUIREMENTS , AND SATURATION
WHAT YOU CAN DO TO ABOUT IT
WHAT'SUP WHATSAP AND OTHER APPS . HERE IN THIS SITE . THE SKY IS YOUR LIMIT . IF YOU WANT TO PROMOTE , GROW , SHARE , IMPROVE , UPDATE POST AND LEARN ABOUT YOUR PRODUCT OR ANY PRODUCT . YOU CAN DO ALL OF THE ABOVE . JUST DO IT .
WHILE YOUR HERE
WHILE YOUR HERE :
CHECK OUT THE INCREDIBLE PHOTOGRAPHY IN

MY SERIES

&

& MORE . ALL IN THE FORUM
Royal Roll Call
More than 2,000 people will be attending Charles and Camilla's coronation on Saturday. There will be heads of state, politicians, celebrities, and (of course) royals. Lots of royals. Currently, there are more than 50 members of the house of Windsor, and many will be in attendance. To help, we're providing a guide to the royals you need to know.





Prince William
Full name: William Arthur Philip Louis, prince of Wales, duke of Cornwall and Cambridge, earl of Strathearn and Baron Carrickfergus (How do you fit that on a business card? And do royals even have business cards?)
 
Age: 41
 
Family: eldest son of Charles III and Princess Diana; married to Princess Catherine (2011– ); three children: Prince George (2013), Princess Charlotte (2015), and Prince Louis (2018)
 
Line of succession: 1

What to know: After graduating from the University of St. Andrews in 2005, William served in the military for more than seven years. He later worked as an air ambulance pilot before becoming a working royal. Since September, William has been the heir apparent. He typically polls as one of the family's most popular members, which might be partly due to the continued popularity of his late mother, Princess Diana.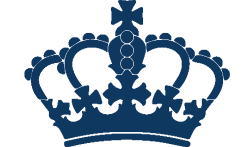 Did You Know ?


Most titles are little more than a name. But that's not the case with the duke of Cornwall, a title William inherited in 2022. From various holdings in the duchy of Cornwall, William will receive an annual income of more than $25 million.



Princess Catherine
Full name: Catherine, princess of Wales, duchess of Cornwall and Cambridge, countess of Strathearn, and Baroness Carrickfergus; maiden name: Catherine Elizabeth Middleton
 
Age: 41
 
Family: eldest child of Carole (Goldsmith) and Michael Middleton; married to Prince William (2011– ); three children: Prince George (2013), Princess Charlotte (2015), and Prince Louis (2018)
 
Line of succession: N/A

What to  know: Born a commoner—though her parents became self-made millionaires—Catherine joined the royal family when she married William in 2011 following a 10-year courtship that began when they met at St. Andrews. She is widely considered a valuable asset to the monarchy, known for her relatability, elegance, and lack of drama. She became princess of Wales in 2022.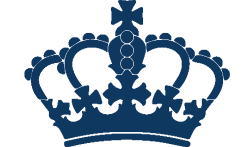 .

Did You Know ?


The five titles of nobility, in descending order of rank, are duke, marquess, earl (count), viscount, and baron.




Prince Harry
Full name: Prince Henry Charles Albert David, duke of Sussex, earl of Dumbarton, Baron Kilkeel
 
Age: 38
 
Family: younger son of Charles III and Princess Diana; married to Meghan, duchess of Sussex (2018– ); two children: Prince Archie (2019) and Princess Lilibet (2021).
 
Line of succession: 5 (after Prince William and his three children)
 
What to know:  Harry served in the military for some 10 years, and in 2014 he founded the Invictus Games, a sporting event for injured veterans. More recently, however, he is known for his strained relationship with the royal family. He and his wife, Meghan, stopped being working royals in 2020, and their departure was highly acrimonious, though they were allowed to retain their royal titles. Harry was later openly critical of both his father and his brother, William, in interviews and in the candid memoir Spare (2023). Despite these tensions, both he and his wife were invited to the coronation. However, it was announced that only Harry will attend.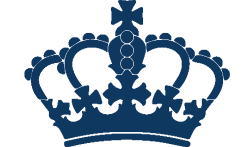 Did You Know ?


The titles prince and princess are given to the children of sovereigns and to the children of the sovereign's sons. Thus, when Charles became king, Harry's children became Prince Archie and Princess Lilibet.

Meghan, duchess of Sussex
Full name: Meghan, duchess of Sussex, countess of Dumbarton, Baroness Kilkeel; maiden name: Rachel Meghan Markle
 
Age: 41
 
Family: daughter of Doria Ragland and Thomas Markle; married to Trevor Engelson (2011–14) and Prince Harry (2018– ); two children: Prince Archie (2019) and Princess Lilibet (2021)
 
Line of succession: N/A
 
What to know: When Meghan—a biracial actress from the U.S.—married Harry in 2018, many thought their relationship would promote greater acceptance of race and diversity in the U.K. Instead, Meghan was subjected to media coverage that was widely seen as racist. After she and Harry left royal life in 2020, they announced that they would be earning their own money. Later that year they signed a production deal with Netflix that was believed to be worth $100 million. Their first project was the docuseries Harry & Meghan (2022).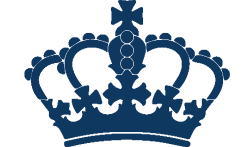 .
Did You Know ?


The working royals are senior family members who support the crown through various appearances and duties. They cannot hold an outside job and are paid by the monarch—except for the duke and duchess of Cornwall.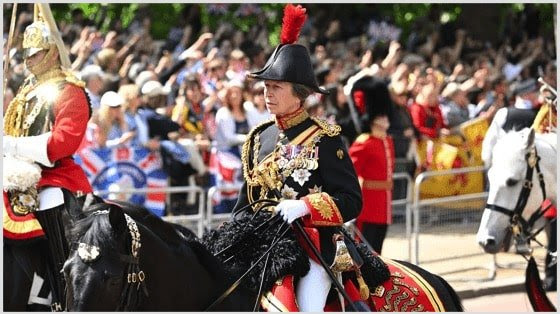 Princess Anne
Full name: Anne Elizabeth Alice Louise, the Princess Royal
 
Age: 72
 
Family: only daughter of Elizabeth II and Prince Philip; married to Mark Phillips (1973–92) and Timothy Laurence (1992– ); two children: Peter (1977) and Zara (1981)
 
Line of succession: 16
 
What to know: Anne is one of the hardest-working members of the royal family. In 2022 she undertook the most royal engagements, 214. In 1976, as a member of Britain's equestrian team, she became the first British royal to compete in the Olympics. Her daughter, Zara Tindall, won a silver medal in the three-day equestrian team event at the 2012 Games.

.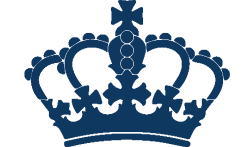 Did You Know ?


The title princess royal is traditionally given to the eldest daughter of the monarch. It is a lifelong title, meaning that it is retained until the holder's death, even if a new sovereign is crowned.




Prince Andrew
Full name: Andrew Albert Christian Edward, duke of York, earl of Inverness, and Baron Killyleagh
 
Age: 63
 
Family: second son of Elizabeth II and Prince Philip; married to Sarah Ferguson, duchess of York (1986–96); two children: Princess Beatrice (1988) and Princess Eugenie (1990)
 
Line of succession: 8
 
What to know: Andrew has largely been out of the public eye due to controversies surrounding his friendship with Jeffrey Epstein, a convicted sex offender and accused sex trafficker. In 2022 the prince settled a civil suit against a woman who alleged that decades earlier, while underage, she had been forced to have sex with Andrew. That year he also gave up his military titles and royal patronages as well as the use of HRH.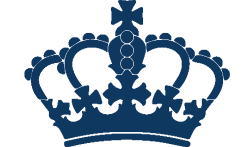 Did You Know ?


HRH ("His/Her Royal Highness") is a coveted gift from the monarch. HRH reflects senior rank, and only those with HRH can receive a salary as a working royal.




Prince Edward
Full name: Edward Anthony Richard Louis, duke of Edinburgh, earl of Forfar
 
Age: 59
 
Family: youngest son of Elizabeth II and Prince Philip; married to Sophie, duchess of Edinburgh (1999– ); two children: Lady Louise (2003) and James, earl of Wessex (2007)
 
Line of succession: 13
 
What to know: The first child of a British monarch to seek a career in the private sector, Edward was involved in the performing arts, including theatre production. However, in 2002 he became a working royal. On his 59th birthday, in 2023, Edward was made duke of Edinburgh by his brother Charles. The title had been held for almost 74 years by their father, Prince Philip.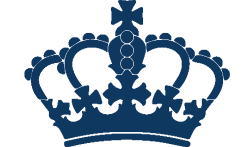 Did You Know ?


The sons of monarchs are typically made dukes when they marry. However, Edward asked to be made earl of Wessex, reportedly because of his love for the 1998 movie Shakespeare in Love, which features a character named Lord Wessex.

Sophie, duchess of Edinburgh
Full name: Sophie, duchess of Edinburgh, countess of Forfar; maiden name: Sophie Helen Rhys-Jones
 
Age: 58
 
Family: only daughter of Mary (O'Sullivan) and Christopher Rhys-Jones; married to Prince Edward (1999– ); two children: Lady Louise (2003) and James, earl of Wessex (2007)
 
Line of succession: N/A

What to know:  Sophie reportedly is a descendant of Henry IV, though she grew up in a middle-class family. In 1996 she founded a PR firm, and she continued to work there after marrying Prince Edward. However, in 2001 she was recorded making unflattering remarks about British politicians, and the following year she closed the business to become a working royal. 

In tomorrow's newsletter we'll tell you what to expect on the big day–from a timeline of events to all the amazing coronation regalia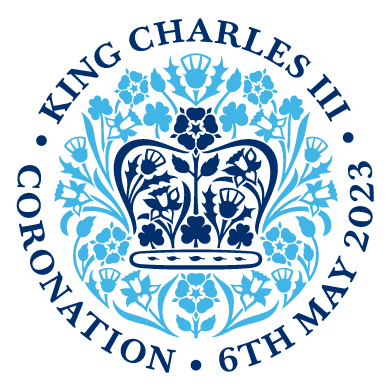 Similar topics
---
Permissions in this forum:
You
cannot
reply to topics in this forum