December 2023
| Mon | Tue | Wed | Thu | Fri | Sat | Sun |
| --- | --- | --- | --- | --- | --- | --- |
| | | | | 1 | 2 | 3 |
| 4 | 5 | 6 | 7 | 8 | 9 | 10 |
| 11 | 12 | 13 | 14 | 15 | 16 | 17 |
| 18 | 19 | 20 | 21 | 22 | 23 | 24 |
| 25 | 26 | 27 | 28 | 29 | 30 | 31 |
Calendar
Statistics
We have
469
registered users
The newest registered user is
zifah
Our users have posted a total of
38063
messages in
5585
subjects
THAT'S ENTERTAINMENT
CLICK ON ANY OF THESE LINKS TO FIND OUR EXTREME ENTERTAINMENT

71 WGT TUTORIALS & 32 YOUNG46 TUTORIALS
CLICK HERE
TO SEE OVER 100 YOUTUBE VIDEO TUTORIALS . FROM WGTers , WGT & YOUNG46
FORUM UPDATE
TO THE MANY WELCOME GUESTS . THIS FORUM IS NO LONGER A COUNTRY CLUB WEBSITE FOR A WGT COUNTRY CLUB . PLEASE FEEL FREE TO READ THE FORUMS.

THERE ARE MANY TOPICS OF INTEREST . OR NOT . THIS WEBSITE IS AN INFORMATION AND ENTERTAINMENT WEBSITE ONLY .

MUCH OF THE CONTENT IS ARCHIVES OF PURPOSES PAST .

THERE ARE SOME MORE CURRENT TOPICS .
REGISTRATION IS NOT NECESSARY TO READ THROUGHOUT .

REGISTRATION IS EASY AND FREE . THIS IS AN AD FREE WEBSITE . NOTHING IS EVER REQUESTED FROM REGISTERED MEMBERS .
REGISTRATION ENABLES COMMENTING ON TOPICS . POSTING NEW TOPICS . FULL ACCESS TO THE WEBSITE IMAGE HOST . WHICH IS A VERY COMPLETE AND CONVENIENT TOOL .

PLEASE ENJOY .

ALL NEW
TIER & AVERAGE REQUIREMENTS
BASIC LEVEL AND AVERAGE REQUIREMENTS , AND SATURATION
WHILE YOUR HERE
WHILE YOUR HERE :
CHECK OUT THE INCREDIBLE PHOTOGRAPHY IN

MY SERIES

&

& MORE . ALL IN THE FORUM
THIS USED TO BE THE HOME OF OUR WORLD CLOCK . WHICH CAN NOW BE FOUND IN ITS OWN FORUM ON THE MAIN PAGE ..
THERE ARE MORE WORLD CLOCKS INSIDE HERE .
5 of the Oldest Jokes in History
For as long as humankind has 
existed
 and suffered, we've also 
laughed
. Humor — and jokes, specifically — have long been a part of socio-anthropological culture, whether as a way to poke fun at the powerful or just to be 
plain silly
. Even toilet humor, however gross, has often played a 
significant
 role in day-to-day life, amusing and shocking listeners with taboo topics. From the earliest days of civilization, laughter has brought people together despite their differences, serving as a tool for both 
enjoying life
 and bonding with one another. Here are some of the oldest jokes in history, observations and witticisms that made people laugh thousands of years ago.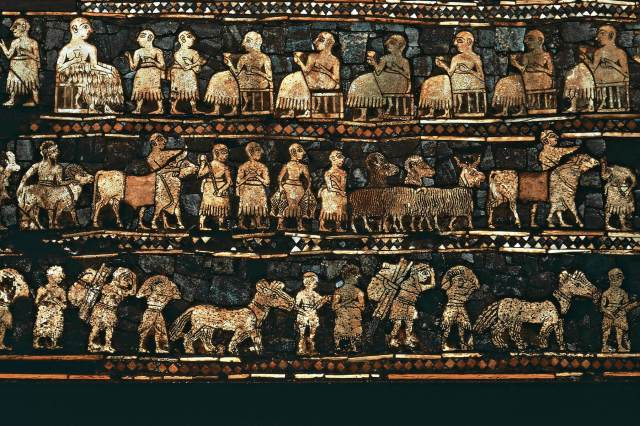 Photo credit: [url=https://www.gettyimages.com/search/photographer?photographer=DEA PICTURE LIBRARY]DEA PICTURE LIBRARY[/url]/ De Agostini via Getty Images
The Oldest Recorded Joke
The oldest joke on record dates back to 1900 BCE in ancient Sumer, the earliest known civilization in Mesopotamia. Rather than a conventional setup and punchline structure, the joke is more of an observation: "Something which has never occurred since time immemorial; a young woman did not fart in her husband's lap." The double-negatives throw in a bit of confusion, but the joke gets at a primary urge to hide certain imperfections from a romantic partner. 
Related:
Revealing Facts About 5 Celebrated Painters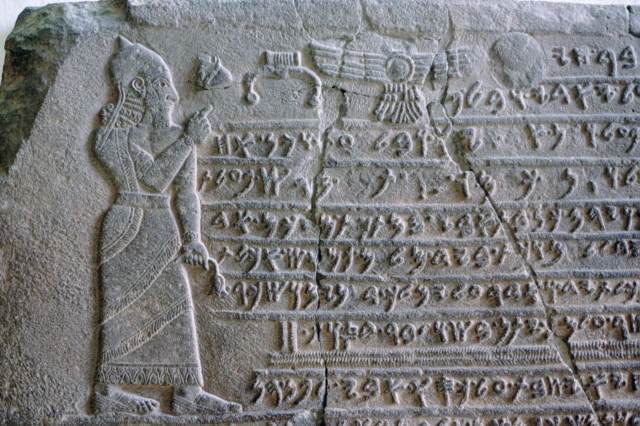 Photo credit: [url=https://www.gettyimages.com/search/photographer?photographer=Heritage Images]Heritage Images[/url]/ Hulton Fine Art Collection via Getty Images
The First "Walked Into a Bar" Joke
The Sumerians are also credited with the first-ever "walked into a bar" joke, dating to around 1983 BCE. It goes: "A dog walks into a bar and says, 'I cannot see a thing. I'll open this one.'" Though we're all familiar with bar jokes — and the odd characters and animals who just so happen to walk into them — no one can quite parse the meaning of this Sumerian joke, or why it was funny. There are amateur theories ranging from the Sumerians appreciating (as we do now) "random humor," or the dog's blindness being some kind of pun. Until we have a time machine, it's likely to remain a mystery.
Related:
Revealing Facts About 5 Celebrated Painters
You may also like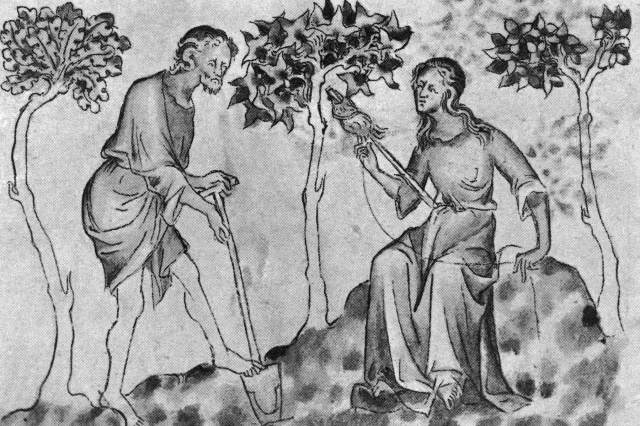 Photo credit: [url=https://www.gettyimages.com/search/photographer?photographer=Hulton Archive]Hulton Archive[/url] via Getty Images
The First Joke in English
A book of Anglo-Saxon poetry from the 10th century includes what [url=https://books.google.com/books?id=xFmSDwAAQBAJ&pg=PA28&lpg=PA28&dq=%E2%80%9CWhat+hangs+at+a+man%E2%80%99s+thigh+and+wants+to+poke+the+hole+that+it%E2%80%99s+often+poked+before?%E2%80%9D&source=bl&ots=n_Twvz9h8g&sig=ACfU3U0OErD117JH2tRiT9bJ_PV5Gpv41A&hl=en&sa=X&ved=2ahUKEwj6tO3zn-aAAxWQrokEHTD6AuUQ6AF6BAgUEAM#v=onepage&q=What hangs at a man%E2%80%99s thigh and wants to poke the hole that it%E2%80%99s often poked]researchers believe[/url] could be the first recorded joke in the English language: "What hangs at a man's thigh and wants to poke the hole that it's often poked before?" The punchline? Get your mind out of the gutter: "A key." A lot of early humor relied on puns and presumed lewdness — the assumption that the answer to a joke would be filthy, only to have the expectation flipped in the punchline. That degree of surprise and awareness of your own assumptions often and still leads to laughter. 
Related:
Revealing Facts About 5 Celebrated Painters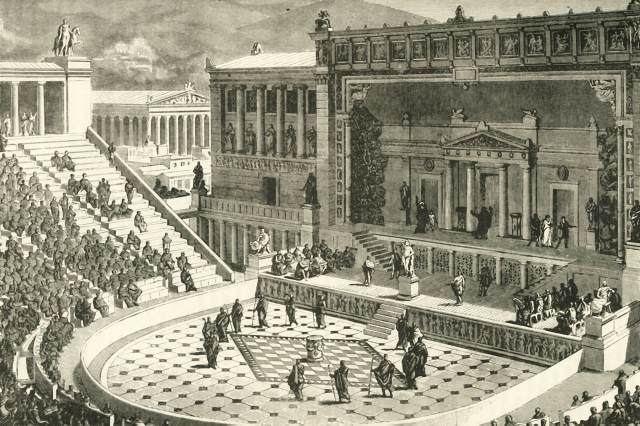 Photo credit: [url=https://www.gettyimages.com/search/photographer?photographer=Print Collector]Print Collector[/url]/ Hulton Archive via Getty Images
An Ancient Joke Book
A fourth-century CE joke book from Greece known as Philogelos ( The Laughter-Lover) is the oldest known collection of jokes. The work is credited to two unknown writers, Hierocles and Philagrius, as a series of "jest" — witty quips and moments of situational comedy. One example is this joke about a haircut: "Asked by the court barber how he wanted his hair cut, the witty fellow replied: 'In silence.'" More than a thousand years later, it's a sentiment so relatable, it's likely to bring a smile to your face.
Photo credit: [url=https://www.gettyimages.com/search/photographer?photographer=Heritage Images]Heritage Images[/url]/ Hulton Fine Art Collection via Getty Images
Ancient Stereotypes
Frank observations about men and women — and their relationships — have long made people laugh. Case in point: this ancient Egyptian joke from 30 BCE, which pokes fun at the cost of courtship: "Man is even more eager to copulate than a donkey — his purse is what restrains him." The joke appeared in an ancient papyrus Egyptian text known as the Instruction of Ankhsheshonq. It's more of a wry instruction (as per the name of the document), found alongside other amusing notes on donkeys, such as: "If a crocodile loves a donkey it puts on a wig."  That one is more of a thinker, but perhaps it's getting at the way we change for those we love.
An occasional slip of the keyboard or pen can lead to errors in spelling, punctuation, or grammar, and while they may seem trivial or even funny when they happen, some typos throughout history have had significant consequences. One infamous example of a typographical error is a 17th-century printing of the Bible that caused an uproar after it changed the meaning of one of the Ten Commandments. NASA's onetime coding error, meanwhile, has been called the most expensive typo in history. In the grand scheme of things, typos may appear as minor nuisances, but these minuscule mistakes can spark conversations and even shape historical narratives. Read on to learn about some famous typos that remind us that even the smallest errors can have profound consequences.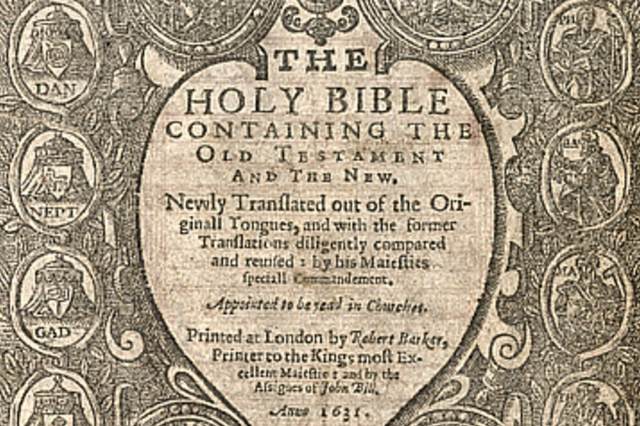 The "Wicked Bible"
In 1631, a small but significant typo shook the religious world. In a reprint of the King James Bible by royal printers Robert Barker and Martin Lucas, the word "not" was egregiously left out of the Seventh Commandment, "Thou shalt not commit adultery," which was mistakenly printed as "Thou shalt commit adultery." The typo appeared in about 1,000 copies of the text, which later came to be known as the "Wicked Bible" or "Sinners' Bible." It isn't clear how the misprint happened. Some theories over the years have suggested that a rival printer might have done it deliberately, but the more likely cause was simple oversight. When the error was discovered, the ramifications were swift and severe. The king fined the printers £300 (around $70,000 today), revoked their printing license, and proceeded to find and destroy as many copies of the Wicked Bible as possible, turning it into a rare collector's item. Today, only about 20 copies remain in circulation.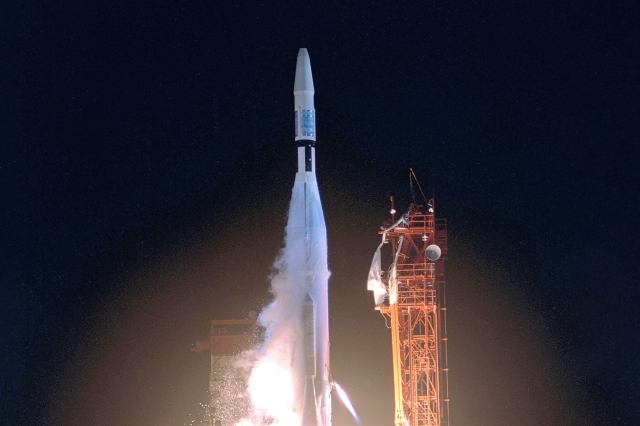 NASA's Million-Dollar Typo
On July 22, 1962, NASA's Mariner 1 spacecraft, designed for a mission to Venus, was set to launch from Cape Canaveral. But just minutes after liftoff, the shuttle had to be destroyed due to a course deviation. The culprit behind this mission-ending error was a simple coding mistake. While it's been widely reported that a missing hyphen in the software coding was to blame, NASA has said that it was an "omission of an overbar for the symbol R for radius (R instead of R̅) in an equation," as well as a guidance antenna on the atlas, that caused the failure. Mariner 1 was set to be America's first interplanetary probe. It set NASA back $18.5 million (over $180 million today), an amount that led 2001: A Space Odyssey author Arthur C. Clarke to call it "the most expensive hyphen in history." Just 36 days later, Mariner 2 successfully launched and flew by Venus, becoming humankind's first successful scientific planetary mission.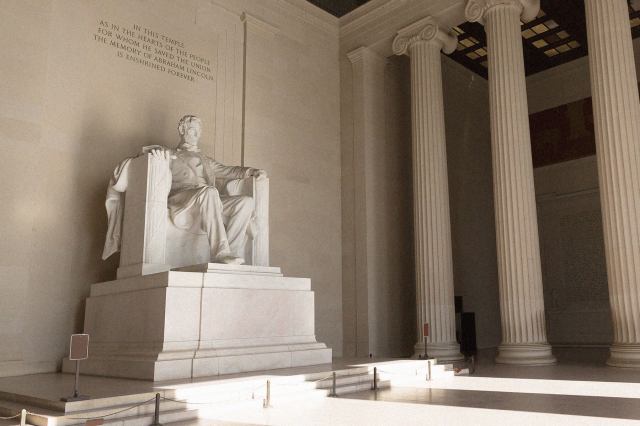 The Lincoln Memorial Typo
The Lincoln Memorial is one of the most iconic landmarks in the United States. Before its official dedication took place in 1922, an unfortunate typo was discovered etched into the words of Lincoln's Second Inaugural Address, one of two famous speeches inscribed on the monument, along with the Gettysburg Address. During the original carving of the inscriptions, an engraver mistakenly carved an "E" in place of the "F" in the word "FUTURE" in the phrase "WITH HIGH HOPE FOR THE FUTURE." Eventually, the error was corrected by filling in the bottom line of the "E," but the flub is still visible to those looking for it.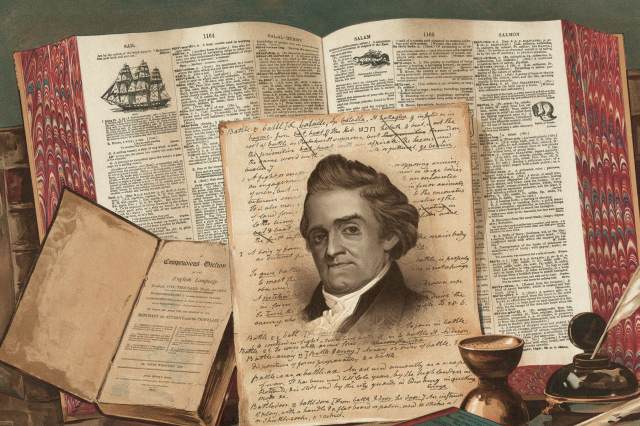 The Dictionary's Fake Word
A dictionary is a presumed source of accuracy, but in 1934, the nonword "dord" appeared in the second edition of Webster's New International Dictionary. It appeared between the text's entries for "dorcopsis," a small kangaroo species, and "doré," meaning "golden in color." "Dord" was listed as a noun referring to density in the fields of physics and chemistry. The intended entry was actually "D or d," the abbreviation for density used by physicists and chemists, but the error went unnoticed before going to print. The mistake wasn't caught until 1939, when an editor at Merriam-Webster discovered it and hastily marked up the page announcing the "imperative" and "urgent" need to correct a "ghost word" — the term given to a word that doesn't actually exist.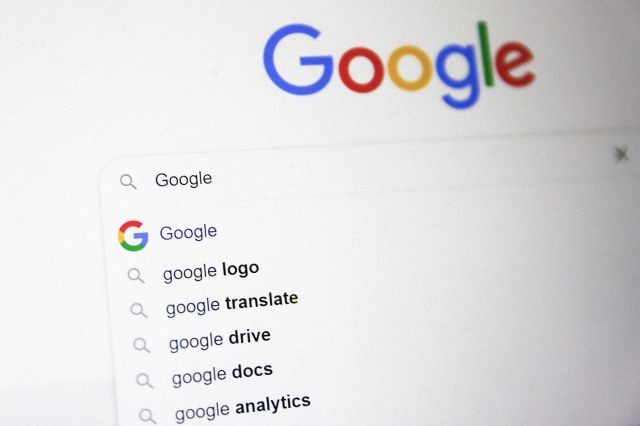 Google's Lucky Typo
In 1996, Larry Page and Sergey Brin, the co-founders of Google, named their new search engine "BackRub." As their project grew, the tech duo began looking for a new name, and fellow Stanford student Sean Anderson reportedly suggested the name "googolplex," the name of an incredibly large number (1 followed by a "googol" of zeroes). Page suggested the shorter "googol," which is the mathematical expression for the number 1 followed by 100 zeros. Anderson typed the domain name to check its availability, but reportedly accidentally searched for "google.com." The name stuck, and on September 15, 1997, Page and Brin registered the domain, a word that, while a happy accident, nonetheless succinctly reflected their mission to organize the world's information.
---
Permissions in this forum:
You
cannot
reply to topics in this forum