THAT'S ENTERTAINMENT
CLICK ON ANY OF THESE LINKS TO FIND OUR EXTREME ENTERTAINMENT
Statistics
We have
423
registered users
The newest registered user is
networthtalks
Our users have posted a total of
11680
messages in
2895
subjects
August 2022
| Mon | Tue | Wed | Thu | Fri | Sat | Sun |
| --- | --- | --- | --- | --- | --- | --- |
| 1 | 2 | 3 | 4 | 5 | 6 | 7 |
| 8 | 9 | 10 | 11 | 12 | 13 | 14 |
| 15 | 16 | 17 | 18 | 19 | 20 | 21 |
| 22 | 23 | 24 | 25 | 26 | 27 | 28 |
| 29 | 30 | 31 | | | | |
Calendar
71 WGT TUTORIALS & 32 YOUNG46 TUTORIALS
CLICK HERE
TO SEE OVER 100 YOUTUBE VIDEO TUTORIALS . FROM WGTers , WGT & YOUNG46
FORUM UPDATE
THIS FORUM IS FOR YOU ALL . PLEASE FEEL LIKE IT IS YOURS . READ THE FORUMS. POST COMMENTS . ASK QUESTIONS . IF YOU HAVE A COMPLAINT POST IT . MAKE SUGGESTIONS . READ SOME TUTORIALS . READ SOME GOLF TIPS . CHECK RECENT TOURNEY WINNERS . BROWSE OUR OLD FORUM ARCHIVES . LOG IN TO THE CHAT AND MESSAGE SOMEONE TO MEET YOU THERE AND ARRANGE A MATCH . LOG IN TO THE CHAT TO SEE IF SOMEONE IS THERE JUST TO SAY HI . MESSAGE ME IF YOU WANT TO GET ON THE DAILY BLITZ .
THE BLITZ SCORECARD IS ON
Page 3
PLEASE CLICK
HERE
TO FIND THE COURSE OF THE DAY AND SEE
THE WEEKLY STANDINGS .
PLEASE POST
YOUR SCORES HERE. IN THIS
KWIK KLIK TO YOUR FAV FORUM
Owner's Objectives
It's been a while since I expressed some of my objectives for the CC . First of all I like and respect everyone that joins our club . I realize that not everyone knows what a CC is all about . Many have different reasons for joining . I really don't know how many of the other clubs are run . They are all different . What I want to emphasize in our CC is that whatever tier you are . That you feel comfortable here , part of a team of players that come here to find conditions that enable them to improve their game , hone their skills , lower their scores ,lower their averages , move up in tiers . Enjoyably and comfortably with the conditions that challenge them enough to keep that drive without the frustrationsof regular game play . All that is completely possible by either creating those tourneys yourself or by messaging me about it . Or someone else in your tier that has been creating tourneys . Any kind of information that you need to know should be provided here , any kind of appp , calculator , help , tutorial , tournament , statistic , message , opinion , gripe , compliment , etc , etc . Should able to be aqcuired here ( or in our website , as it may be easier there ). With your help , all of this can be done easily . We already have a good start . I am going to be here for a very long time trying to achieve all this . For any of you that think it's a good direction for your CC to go in . Then lets keep on keepin on . Sincerely , Your Co team member PDB1 , Paul ( sitting here on a rare rainy day ) May the SUN always be with you
POST OF THE WEEK
Re:
Where are the Flags ?By Bertasion in Valley of the Sun Casual Club The other day upon the heather fair I hit a flagstick that was not there. I saw it's shadow and heard the clank but where it stood was just a blank. It was not there again today. I wonder when it will come back and stay. Brian
BLITZ LIST
HERE IS THE LIST OF BLITZ COURSES IN THE ORDER THEY ARE PLAYED EVERY WEEK OF EVERY SEASON .
DAILY BLITZ WEEKLY SCHEDULE



WEEK 1

BEST OF BANDON PAR 3
PEBBLE BEACH
THE OLYMPIC CLUB
VAHALLA
MERION


WEEK 2

PINEHURST NO.2
HARBOUR TOWN
KIAWAH ISLAND
ROYAL ST. GEORGE
CONGRESSIONAL


WEEK 3

ERIN HILLS
ST. ANDREWS
BALI HAI
CELTIC MANOR
BETHPAGE BLACK


WEEK 4

PINEHURST NO. 8
WOLF CREEK
CHALLANGE AT MANELE
EXPERIENCE AT KOELE
HILVERSUMSCHE


WEEK 5

EDGEWOOD TAHOE
BEST OF WATER SHOTS
BEST OF FAMOUS SHOTS
BEST OF PUTTING
CHAMBERS BAY
TIER & AVERAGE REQUIREMENTS
BASIC LEVEL AND AVERAGE REQUIREMENTS , AND SATURATION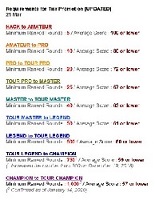 WHAT YOU CAN DO TO ABOUT IT
WHAT'SUP WHATSAP AND OTHER APPS . HERE IN THIS SITE . THE SKY IS YOUR LIMIT . IF YOU WANT TO PROMOTE , GROW , SHARE , IMPROVE , UPDATE POST AND LEARN ABOUT YOUR PRODUCT OR ANY PRODUCT . YOU CAN DO ALL OF THE ABOVE . JUST DO IT .
Valley of the Sun Casual Club » Discussions » Customize your Right Click Context Menu Manually/Auto




These are some freeware apps to help you configure your right click context menu.


File Menu Tools

FileMenu Tools is a nifty little app that makes it super easy to add a bunch of more options to the context menu. You can add built-in utilities to the context menu that perform certain operations over files and folders. Basically, it just adds one item to the main right-click menu and that one item can then be customized to have as many or as few of the pre-configured options you choose.

Here are a couple of other things you can do with FileMenu Tools that make working in Explorer more efficient:

Ability to add customized commands to the context menu which let you run external applications, copy/move to a specific folder, or delete files by specific file type, etc.

Ability to configure the Send To submenu option in Explorer.

Ability to enable/disable commands on the context menu that were added by other applications.

I really like FileMenu Tools because it allows you to accomplish some pretty complicated tasks that would be very tedious to complete without it! Here are some of the options you can add to the context menu:
Synchronize Folders – Synchronizes two folders. It is possible configure the synchronization type (unidirectional, bidirectional, etc.) and the file types which you want to have synchronized.
Copy Name – I like this utility as it copies to the clipboard the name of the all selected elements. So if you want to get a list of all files in a folder into a text file, you can simply select them, right-click and choose Copy Name.
Change Time – Changes the creation time, the last access time, and the last write time of the selected elements. If a folder is selected, it is possible change the time recursively for all files and folders underneath.
Size of Folders – Displays the size of the folders. Quickly see how large a folder is using this utility.
Shred Files – Lets you shred the selected files definitely so it is impossible to recover the files with advanced recovering tools.
If you don't need all those options in the right-click context menu, you can simply uncheck them in the program interface. It's best to first play around with each one and see whether you'll actually use it or not. I only have about 5 of the 30 or 40 options they include, but I use those 5 quite often. Also, you can customize the Send To menu and add/remove commands from other apps via the other tabs as shown below.
Overall, it's a great freeware application that has a ton of features. If you're looking for a way to customize the right-click menu in Explorer, then this is the ultimate tool for that purpose! It basically combines many smaller apps into one integrated all-in-one utility!
Right-Click Context Menu Adder
File Menu Tools is great, but it still doesn't let you add items directly to the right-click menu. Instead, it creates its own main menu item and then adds all the other options in the sub-menu. This is not necessarily a bad thing because I've seen that it never causes a performance problem when right-clicking. The programs that add directly to the context menu can sometimes make it really slow, especially if you add a bunch of new menu items.
Anyway, 
Right-Click Context Menu Adder
 is a nice utility for customizing the main right-click menu in Windows. Just download it and run the program, which thankfully doesn't even require an install.
Whereas File Menu Tools is a much more user-friendly tool, Context Menu Adder is all about doing it yourself. There are no pre-configured options or options to choose from. You have to decide what type of item you want to add to the context menu (program, folder, web address or other), choose your options and then add it.
I use this particular tool for the ability to add folders and websites mostly. I have found that really handy since I tend to open the same set of folders in Explorer all the time and this saves me a bunch of time. When adding a program, you can choose from an EXE, MSI or batch file. If you have scripts that you like to run on your computer, you can add them to the context menu for easy access.
Other than that, you simply choose the icon, which is normally automatically pulled from the EXE, choose the position and choose the text you want to show up in the context menu. You also have an option to only show your new options when you press the SHIFT key and then right click. I found this feature to be really useful as it doesn't clutter up your right-click menu normally, but only when you need it.
Lastly, you choose whether you want it to appear only on the desktop context menu or on that and the folders context menu. If you choose the second option, whenever you right-click on an empty space in Explorer, you'll see the menu. Here I have added a random folder and IE to my right-click menu, one at the bottom and one at the top.
If you want to remove anything, just click on the second tab and you'll be able to get rid of anything you added to the context menu. Other than that, there aren't really any other options or features to the program. It works well for what it does and I actually use it in combination with File Menu Tools, since they kind of let you do different things with the context menu.
Easy Context Menu
Another program that I like to recommend to friends is 
Easy Context Menu
. It's got a very simple interface where you basically just check everything that you want for the different context menus.
What I like about this program is that it really breaks the options down by pretty much every type of context menu that exists on the system. You can add something to just the desktop right-click, to My Computer right-click, to only a folder right-click, etc.
So here's how it works. Find the context menu you want to edit, then check the boxes you for the menu items you want to add and then click on the little mouse button at the top with the green plus sign. That will apply the changes to the registry. When you have done that, click on Tools at the top and click on Restart Windows Explorer.
Once you restart Explorer, you will see the changes appear immediately when you right-click. The only other thing you have to understand is the way the three columns work. Icon will simply display an icon next to the menu item in the context menu. Shift + Click will either be enabled or disabled. If enabled, you'll only see the item when you press and hold the SHIFT key. Lastly, the position is where you want the menu item to appear. You can change these three options for each item listed by select it and then clicking on Edit the top.
You'll see sections for Use Icon, No Icon, Enable Shift, Disable Shift, Position, etc. Also, active means the item is checked whereas passive means it's simply unchecked. Thi is kind of an odd setting so that's why I mentioned it here.
So hopefully one of these three tools will help you configure your right-click context menu exactly the way you want. If you have another tool that does a better job, let us know in the comments. Enjoy! 
This is the old fashion way via REGEDIT (Registry Editor)
First, make sure to back up your registry in case something gets messed up. Now open the registry editor by going to Start, thenRun and then typing in REGEDIT.
Edit Right Click Menu for Files
There is a right-click menu for files and another for folders. To get to the one for files, head over to this registry key:
HKEY_CLASSES_ROOT\*\shellex\ContextMenuHandlers\
You should now see a listing like this:
All the folders listed under ContextMenuHandlers are applications that show up when you right click on a file in Windows. You can either delete the folder to remove the option or simply disable the folder, which is better in case you want to bring it back later on.
You can disable an application by clicking on the folder in the left pane and then right-clicking on the key value in the right pane and choosing "Modify".
All you need to do is add a minus sign without the parentheses (–) in front of the key value like shown below:
Click OK, then the refresh button at the top and then try right-clicking on the file! The program should now be gone from the context menu. If the minus sign option is not working, you can simply delete the entire key for that particular program by right-clicking and choosing Delete.
You may notice that there are extra items in your right-click context menu that are not showing up under this key. That's because not all of the menu items are stored in one location. You may also find other menu items for programs stored at these locations:
HKEY_CLASSES_ROOT\*\shell

HKEY_CLASSES_ROOT\AllFileSystemObjects\ShellEx\ContextMenuHandlers
Edit Right Click Menu for Folders
You can also follow the same steps as shown above for folders; it's just a different registry path. In order to edit the menu options for right clicking on folders, go here:
HKEY_CLASSES_ROOT\Folder\shellex\ContextMenuHandlers\
HKEY_CLASSES_ROOT\Directory\shell
You'll have to scroll quite a bit, but once you get there, it should look something like this:
Again, you can either delete the folders under ContextMenuHandlers or you can simply disable them by editing the key and putting a – in front of the value. Simple as that and works like a charm!
Edit Right Click Menu for Desktop
Yes, the desktop in Windows has a different location in the registry for its context menu. Luckily, it's got the same structure as we have shown above, so you won't have any trouble figuring out how to remove items.
Most programs never add anything to the desktop right-click menu, so it won't be often that you'll use this registry hack. The location for the desktop menu items is here:
HKEY_CLASSES_ROOT\Directory\Background\shell
HKEY_CLASSES_ROOT\Directory\Background\shellex\ContextMenuHandlers
If you have always wanted to get rid of that annoying Gadgets menu option from the desktop context menu, now you can!
You can also add any application to the desktop right-click menu pretty easily. Just right-click on the shell key and choose New –Key. Name the key whatever you want as that will appear in the context menu. In my example, I created a key called Paint.
Now right-click on the new key and again choose New – Key. This time name the key command. Now double-click on theDefault value in the right-pane and paste in the path to your program. Here is what my registry entries look like:
You can immediately go to the desktop, right-click and you should see a new option for your program!
So those are the three different context menus in Windows and how you can edit them using the registry. If you have any questions or problems, post a comment. Enjoy!
Thank you for Reading,
John (azdewars)

_________________

May the SUN always be with you
Please enjoy

Paul
---
Permissions in this forum:
You
cannot
reply to topics in this forum