THAT'S ENTERTAINMENT
CLICK ON ANY OF THESE LINKS TO FIND OUR EXTREME ENTERTAINMENT

Statistics
We have
451
registered users
The newest registered user is
daviddzr2
Our users have posted a total of
17313
messages in
3464
subjects
March 2023
| Mon | Tue | Wed | Thu | Fri | Sat | Sun |
| --- | --- | --- | --- | --- | --- | --- |
| | | 1 | 2 | 3 | 4 | 5 |
| 6 | 7 | 8 | 9 | 10 | 11 | 12 |
| 13 | 14 | 15 | 16 | 17 | 18 | 19 |
| 20 | 21 | 22 | 23 | 24 | 25 | 26 |
| 27 | 28 | 29 | 30 | 31 | | |
Calendar
71 WGT TUTORIALS & 32 YOUNG46 TUTORIALS
CLICK HERE
TO SEE OVER 100 YOUTUBE VIDEO TUTORIALS . FROM WGTers , WGT & YOUNG46
FORUM UPDATE
THIS FORUM IS FOR YOU ALL . PLEASE FEEL LIKE IT IS YOURS . READ THE FORUMS. POST COMMENTS . ASK QUESTIONS . IF YOU HAVE A COMPLAINT POST IT . MAKE SUGGESTIONS . READ SOME TUTORIALS . READ SOME GOLF TIPS . CHECK RECENT TOURNEY WINNERS . BROWSE OUR OLD FORUM ARCHIVES . LOG IN TO THE CHAT AND MESSAGE SOMEONE TO MEET YOU THERE AND ARRANGE A MATCH . LOG IN TO THE CHAT TO SEE IF SOMEONE IS THERE JUST TO SAY HI . MESSAGE ME IF YOU WANT TO GET ON THE DAILY BLITZ .
Owner's Objectives
It's been a while since I expressed some of my objectives for the CC . First of all I like and respect everyone that joins our club . I realize that not everyone knows what a CC is all about . Many have different reasons for joining . I really don't know how many of the other clubs are run . They are all different . What I want to emphasize in our CC is that whatever tier you are . That you feel comfortable here , part of a team of players that come here to find conditions that enable them to improve their game , hone their skills , lower their scores ,lower their averages , move up in tiers . Enjoyably and comfortably with the conditions that challenge them enough to keep that drive without the frustrationsof regular game play . All that is completely possible by either creating those tourneys yourself or by messaging me about it . Or someone else in your tier that has been creating tourneys . Any kind of information that you need to know should be provided here , any kind of appp , calculator , help , tutorial , tournament , statistic , message , opinion , gripe , compliment , etc , etc . Should able to be aqcuired here ( or in our website , as it may be easier there ). With your help , all of this can be done easily . We already have a good start . I am going to be here for a very long time trying to achieve all this . For any of you that think it's a good direction for your CC to go in . Then lets keep on keepin on . Sincerely , Your Co team member PDB1 , Paul ( sitting here on a rare rainy day ) May the SUN always be with you
POST OF THE WEEK
Re:
Where are the Flags ?By Bertasion in Valley of the Sun Casual Club The other day upon the heather fair I hit a flagstick that was not there. I saw it's shadow and heard the clank but where it stood was just a blank. It was not there again today. I wonder when it will come back and stay. Brian
TIER & AVERAGE REQUIREMENTS
BASIC LEVEL AND AVERAGE REQUIREMENTS , AND SATURATION
WHAT YOU CAN DO TO ABOUT IT
WHAT'SUP WHATSAP AND OTHER APPS . HERE IN THIS SITE . THE SKY IS YOUR LIMIT . IF YOU WANT TO PROMOTE , GROW , SHARE , IMPROVE , UPDATE POST AND LEARN ABOUT YOUR PRODUCT OR ANY PRODUCT . YOU CAN DO ALL OF THE ABOVE . JUST DO IT .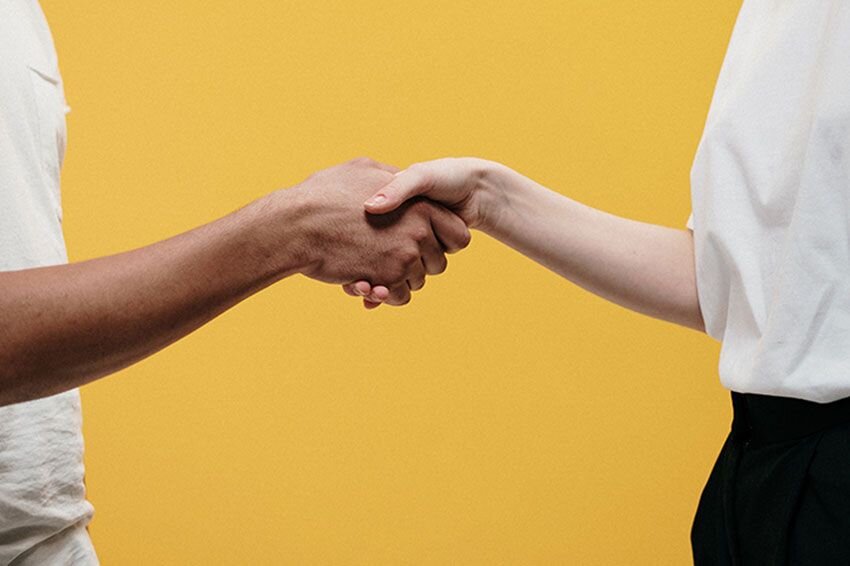 It's an action so ingrained in our lives that we hardly stop to consider it — or we didn't until the COVID-19 pandemic made us rethink personal contact. Before that, greeting people with one arm outstretched was a near-universal gesture, used in instances as varied as closing a business deal and meeting an acquaintance for the first time. But how did clasping hands come to be such a basic ritual? Here, we look back at how handshaking began.
Ancient Roots
One of the earliest [url=https://www.history.com/news/what-is-the-origin-of-the-handshake#:~:text=One of the earliest depictions,ruler to seal an alliance.]documented handshakes[/url] in human civilization dates back to the ninth century BCE, when the Assyrian King Shalmaneser III was depicted clasping hands with a Babylonian ruler on a stone relief. It's believed that the action was used to mark an alliance. Around the same time, the poet Homer used the gesture in his epic works the
Iliad
and the
Odyssey
(estimated to have been written around the [url=https://www.scientificamerican.com/article/geneticists-estimate-publication-date-of-the-illiad/#:~:text=The text is Homer's "Iliad,%2D%2D with Greeks battling Trojans.]eighth century BCE[/url]) to show mutual trust. Coins in ancient Rome also showed handshakes, perhaps depicting friendship or loyalty.
Handshaking even appeared in funerary art from the
ancient Greco-Roman world
, where it may indicate a farewell to the living or the bond between the living and dead. However, one study in the
American Journal of Archaeology
found that the handshaking gesture in the art of ancient Greek, Roman, and Etruscan societies (both funerary and non-funerary) was mostly used to show "parting, meeting, and agreement," as well as being associated with marriage.
"We Come in Peace"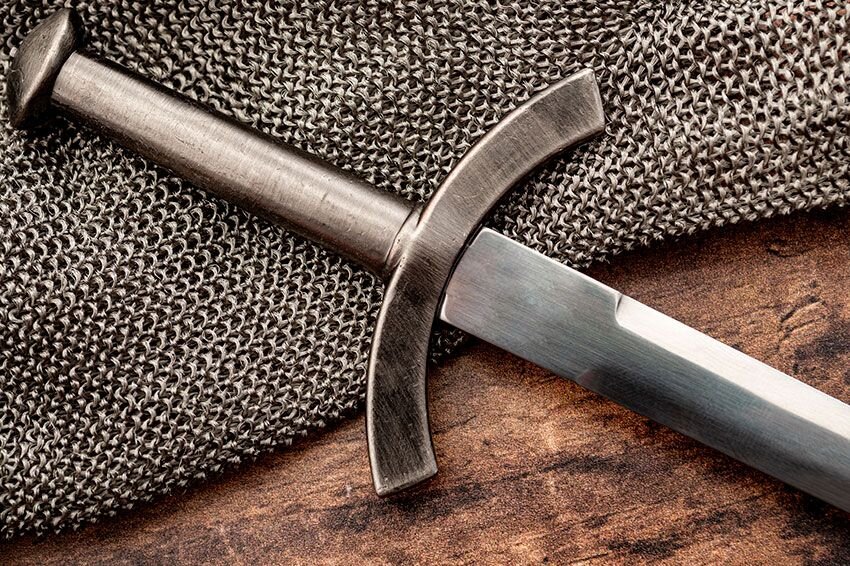 Today, it's popularly believed that the handshake grew out of a desire to show peaceful intentions. Since swords were often carried in a scabbard on the left side of the body, right arms were used to
draw weapons
. Approaching with an open right hand extended was thus a display of trust, showing that one's hand was weapon-free. Some have also suggested that the handshake itself began as a means to ensure that any knives or daggers tucked up in a sleeve would be forced to fall out.
Another line of thinking takes it a step further, saying that by clasping hands together, the two parties are symbolically showing their bond. "An agreement can be expressed quickly and clearly in words, but it is only made effective by a ritual gesture: open, weaponless hands stretched out toward one another, grasping each other in a mutual handshake," the historian Walter Burkert
has written
. Thus the handshake is not only about the lack of a weapon, but a physical act of connection between two people
Pure Instinct?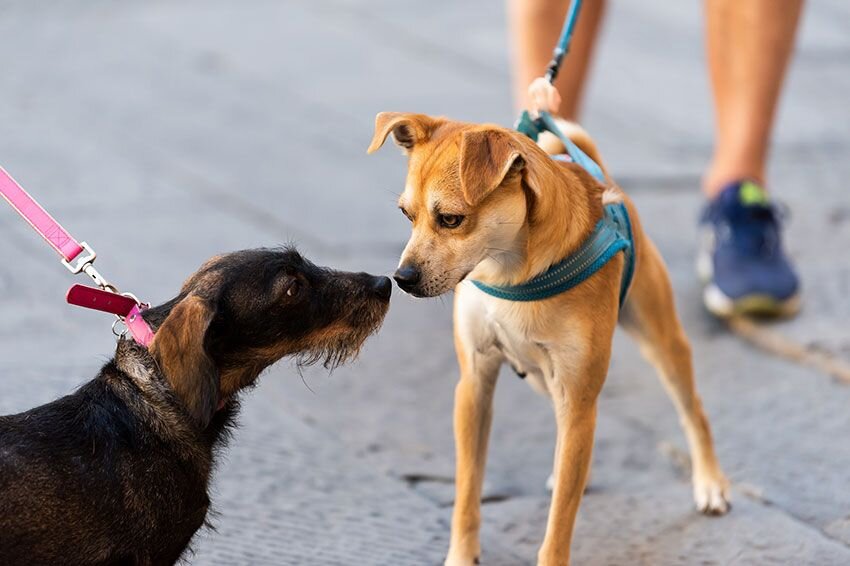 While its ancient meanings may be tied to making alliances or proving peaceful intentions, the common modern usage as a greeting is thought to go back to the Quakers.
While a tip of the hat, a bow, or a curtsy had long been used as a greeting in centuries past, the handshake came about around the 17th or 18th centuries to
abolish any sense of hierarchy
— since those earlier greetings were often performed only by those with lower status in deference to those above them. By contrast, the Quakers "[used] the practice of the handshake, extended to everyone regardless of station, as we do still," the historian Michael Zuckerman writes in the journal
Early American Studies
.
That said, there may also be an element of
animal instincts
involved. When hundreds of volunteers were filmed shaking hands in a
2015 Israeli study by the Weizmann Institute of Science
, about a quarter were seen subtly sniffing their hands afterwards. This has led scientists
to speculate
that there might be some sort of
biological reason
for sniffing people out, much like animals do. Notably, those who shook hands with someone of the same gender were shown to sniff their shaking hand more often, while those who shook hands with someone of the opposite gender smelled their non-shaking hand — and most of the sniffing occurred when the experimenter
left the room
. (To ensure those people were actually sniffing and not just touching or scratching, the study actually measured airflow into the nose.)
"I am convinced that this is just the tip of the iceberg," researcher
Noam Sobel told New Scientist
. "This is just one more instance where chemo signaling is a driving force in human behavior … When we were coding the videos we would see people sniffing themselves just like rats. It's like blindsight – you see it all the time but you just don't think of it." It's not yet clear, however, exactly what kind of chemical information humans might be picking up and passing on when they shake hands.
The Future of Handshakes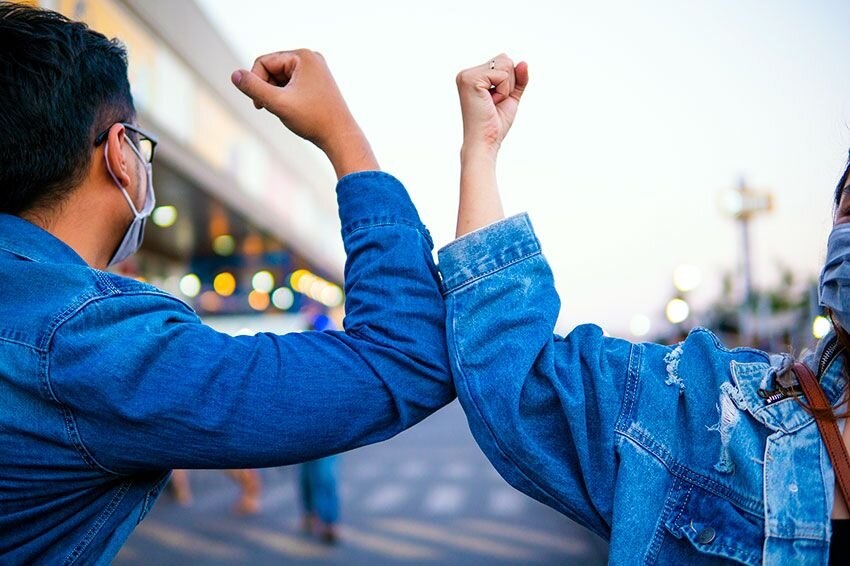 As it did with so many things, the COVID-19 pandemic changed our approach to handshakes, especially when the United States' premier infectious disease expert Dr. Anthony Fauci warned against it. "As a society, just forget about shaking hands,"
he said in early April 2020
. "We don't need to shake hands. We've got to break that custom because, as a matter of fact, that is really one of the major ways that you can transmit a respiratory-borne illness."
Though
elbow bumps
quickly took over as the safer alternative to pressing palms, Ella
Al-Shamahi, author of
The Handshake: A Gripping History
, is confident that they'll return. "As a basic unit of touch, nothing works as well as the handshake — it allows us to transmit chemosignals, build trust, gesture quickly and universally, and send positive signals of agreement, unity, and acceptance," she
writes in The Guardian
. "Anything as deeply entrenched in our culture, biology and probably DNA as the handshake is, quite frankly, going nowhere."
---
Permissions in this forum:
You
cannot
reply to topics in this forum