THAT'S ENTERTAINMENT
CLICK ON ANY OF THESE LINKS TO FIND OUR EXTREME ENTERTAINMENT

Statistics
We have
451
registered users
The newest registered user is
daviddzr2
Our users have posted a total of
17154
messages in
3447
subjects
March 2023
| Mon | Tue | Wed | Thu | Fri | Sat | Sun |
| --- | --- | --- | --- | --- | --- | --- |
| | | 1 | 2 | 3 | 4 | 5 |
| 6 | 7 | 8 | 9 | 10 | 11 | 12 |
| 13 | 14 | 15 | 16 | 17 | 18 | 19 |
| 20 | 21 | 22 | 23 | 24 | 25 | 26 |
| 27 | 28 | 29 | 30 | 31 | | |
Calendar
71 WGT TUTORIALS & 32 YOUNG46 TUTORIALS
CLICK HERE
TO SEE OVER 100 YOUTUBE VIDEO TUTORIALS . FROM WGTers , WGT & YOUNG46
FORUM UPDATE
THIS FORUM IS FOR YOU ALL . PLEASE FEEL LIKE IT IS YOURS . READ THE FORUMS. POST COMMENTS . ASK QUESTIONS . IF YOU HAVE A COMPLAINT POST IT . MAKE SUGGESTIONS . READ SOME TUTORIALS . READ SOME GOLF TIPS . CHECK RECENT TOURNEY WINNERS . BROWSE OUR OLD FORUM ARCHIVES . LOG IN TO THE CHAT AND MESSAGE SOMEONE TO MEET YOU THERE AND ARRANGE A MATCH . LOG IN TO THE CHAT TO SEE IF SOMEONE IS THERE JUST TO SAY HI . MESSAGE ME IF YOU WANT TO GET ON THE DAILY BLITZ .
Owner's Objectives
It's been a while since I expressed some of my objectives for the CC . First of all I like and respect everyone that joins our club . I realize that not everyone knows what a CC is all about . Many have different reasons for joining . I really don't know how many of the other clubs are run . They are all different . What I want to emphasize in our CC is that whatever tier you are . That you feel comfortable here , part of a team of players that come here to find conditions that enable them to improve their game , hone their skills , lower their scores ,lower their averages , move up in tiers . Enjoyably and comfortably with the conditions that challenge them enough to keep that drive without the frustrationsof regular game play . All that is completely possible by either creating those tourneys yourself or by messaging me about it . Or someone else in your tier that has been creating tourneys . Any kind of information that you need to know should be provided here , any kind of appp , calculator , help , tutorial , tournament , statistic , message , opinion , gripe , compliment , etc , etc . Should able to be aqcuired here ( or in our website , as it may be easier there ). With your help , all of this can be done easily . We already have a good start . I am going to be here for a very long time trying to achieve all this . For any of you that think it's a good direction for your CC to go in . Then lets keep on keepin on . Sincerely , Your Co team member PDB1 , Paul ( sitting here on a rare rainy day ) May the SUN always be with you
POST OF THE WEEK
Re:
Where are the Flags ?By Bertasion in Valley of the Sun Casual Club The other day upon the heather fair I hit a flagstick that was not there. I saw it's shadow and heard the clank but where it stood was just a blank. It was not there again today. I wonder when it will come back and stay. Brian
TIER & AVERAGE REQUIREMENTS
BASIC LEVEL AND AVERAGE REQUIREMENTS , AND SATURATION
WHAT YOU CAN DO TO ABOUT IT
WHAT'SUP WHATSAP AND OTHER APPS . HERE IN THIS SITE . THE SKY IS YOUR LIMIT . IF YOU WANT TO PROMOTE , GROW , SHARE , IMPROVE , UPDATE POST AND LEARN ABOUT YOUR PRODUCT OR ANY PRODUCT . YOU CAN DO ALL OF THE ABOVE . JUST DO IT .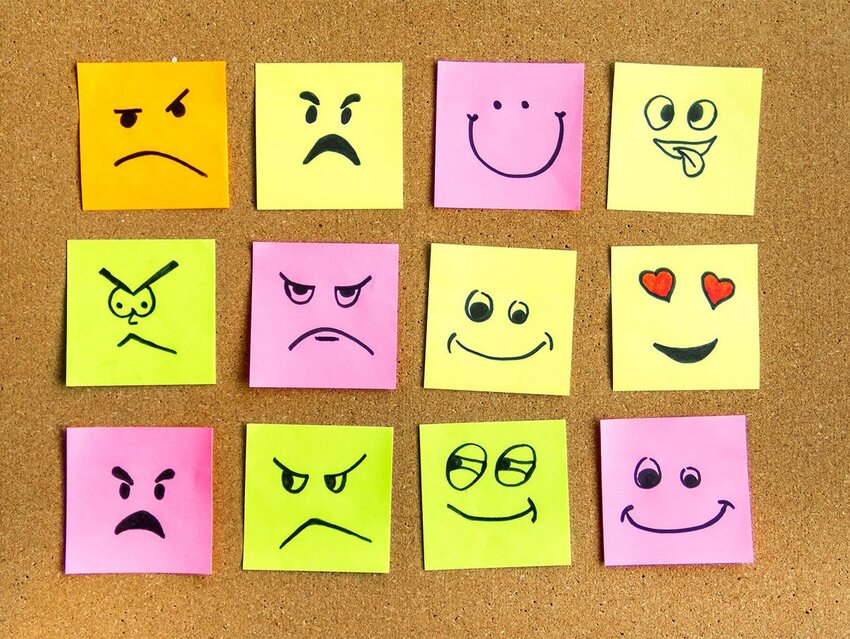 As digital text communications have both expanded (covering everything from work chats to e-birthday cards) and shrunk (LOL!), typists have found ways to add context and even create images using the capabilities of their keyboard. What began as simple text-based emoticons, such as the ubiquitous smiley
and frowny faces :( , has morphed into an international phenomenon of more than 3,000 illustrated icons (
emoji
) that depict emotions, genders and skin tones, foods, miscellaneous objects, and much more.
Whereas there are
rules of etiquette
to guide standard written communication, using emoji properly is still nuanced. A crying-face emoji in one sender's text can mean something entirely different than a string of them from someone else. It's a shifting mode of communication, but let's examine some guidelines of good emoji etiquette today.
Personal Messages
In general, emoji use comes down to a few criteria: the platform you're communicating on, the recipient, the content, and your intended meaning. In personal communication, nearly anything goes. It's all subjective to the person you're speaking to and the context of the conversation. If you're texting with a friend about lighthearted subject matter, have at it and be silly. In fact, the use of emoji can enhance the conversation by offering clarity of tone, something that's often missing in text conversations. However, if your friend is speaking to you about a more serious matter, such as a job loss or a death in the family, you might want to stick to simple and subdued emoji, like a heart. Similarly, on your personal social media, feel free to get creative with emoji, but the same rules apply — if you're posting about a serious news item, for example, tone it down or leave out the icons completely.
Semi-Formal Communication
Here's where you should tread a little more carefully. With any communication that involves mass recipients, such as a "reply-all" email with event arrangements, or any communication with someone you don't know personally, use emoji more sparingly. They aren't entirely taboo, but you should consider the fact that if someone doesn't know you personally, they might not know the tone you're trying to convey. You may come across as flippant or too casual. Hearts, thumbs ups, and smiley faces are generally safe, as are emoji that emphasize details, such as an arrow pointing at an important piece of information.
Professional Communication
In professional settings, it all comes down to context. For example, Slack (a common workplace chat platform) employs easy emoji and GIF integration. Here, emoji can clarify tone or add levity, as if you're around the water cooler. If you're engaged in a light back-and-forth with a colleague, using the icons is okay, but you might use fewer or more basic choices than you would in a text conversation with a close friend.
In these professional platforms, emoji can also serve as quick acknowledgements and speed up productivity. Either on email or on chat, sending a thumbs up can replace a longer reply, but convey the same message.
With clients, customers, or managers, exercise caution, and first consider the tone of the conversation. While it seems like the tiny icons are everywhere, excessive or inappropriate emoji usage can come across as unprofessional. A good rule of thumb is to wait for a client or customer to use them first to establish what is appropriate. Like everything, though, consider tone — if you're sending emails to loyal customers about an upcoming big sale, splash those emoji around! A city-wide announcement for a planned power outage that will disrupt work — not a good time for an emoji.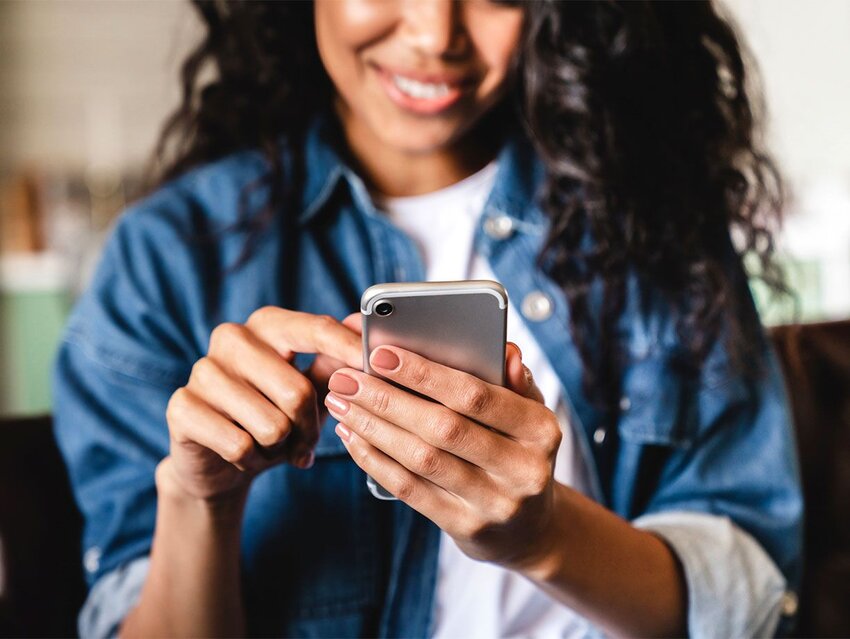 The rules of digital communication are constantly changing, and as soon as you learn an abbreviation for one thing, it might mean something new. And while emoji are pictures, not words, the rules are changing in the same way. The house emoji (
) can represent a building, but it has gained additional usage in the last few years. Work colleagues might add it to their calendars to let teammates know that they'll be working from home on a particular day, for example. These little icons might look like one thing, but they can be used for multiple definitions. Here's a list of emoji with unspoken and alternative meanings you might not know about. If you choose to sprinkle your texts and social media posts with emoji, exercise caution, lest you be misunderstood.
Upside-Down Face Emoji
The upside-down smiley-face emoji articulates dark humor and sarcasm. It's not to be used when you're being genuine or heartfelt. You'd be smart to avoid it in professional communication, too, unless your office has more of an edgy vibe.
Face With Tears of Joy Emoji
For younger texters, the face-with-tears-of-joy emoji (also known as the crying-laughing emoji) doesn't mean they're actually laughing — it's typically used by Gen Zers when something is decidedly
un
funny. If you're actually ROFLMAO (rolling on the floor laughing my a** off), you might consider using the skull emoji (
), which implies something is "so funny I could die."
Goat Emoji
The goat emoji is always a compliment. "GOAT" is an acronym meaning "Greatest of All Time," so if you receive a goat emoji, you're doing something right.
Bee Emoji
Along with the lemon emoji (
), for the 2016 album
Lemonade
, the bee emoji (
) has been appropriated by Beyoncé's fan base, also known as the BeyHive (pronounced "bee hive"). They've been known to swarm social media with bee emoji whenever someone comes for their queen, such as when
Emma Watson
publicly criticized Bey for appearing to cater to the male gaze.
Avocado Emoji
Here's a cute one that's popular on Snapchat — the avocado emoji (
) is frequently used to denote someone as your "better half."
Nail Polish Emoji
While you could use this to actually communicate the experience of getting your nails done, the nail polish emoji (
) often carries a more sassy connotation. It's used to articulate being unbothered, indifferent, or somehow above a certain situation or conversation. There's also another rising niche usage, of people dropping the emoji to self-identify as part of the LGBTQ+ community.
Anger
This emoji usage has Japanese origins, particularly in anime and manga. It's meant to resemble the veins that appear on a manga character's face when they're angry — you can use it to let your friends know when you're stuck on the bus and getting frustrated that you're running late.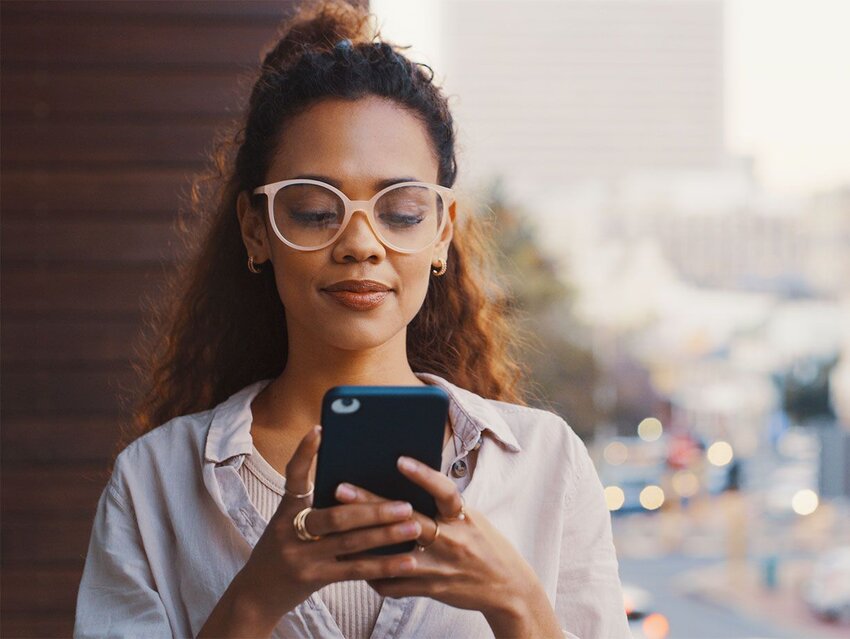 Emoji — those ubiquitous icons used in texts, email, and social media to indicate mood, the weather, interests, and even relationship status — have been around since
1997
. In the decades since, emoji have evolved to represent tiny insights into our increasingly tech-reliant lives. When communication occurs digitally, a small character (or string of them) can add nuance and context in a way that a lengthy block of text just can't.
The word "
emoji
" comes from the Japanese
e
("picture") and
moji
("character"). Much in the same way slang terms evolve with each new generation, the meanings of emojis have changed since that first pixelated set was introduced. Quite often, the intended meaning of the icon is all but forgotten as users put their own spin on the emoji. As lexicographers can attest, the meaning of a word (or an emoji) only works if that is how people are using it. Here are some of the most commonly used emoji and what they mean — at least for now.
The flame emoji can represent a real fire, but it's more frequently used to convey the message that someone is "hot" (attractive) or "lit" (excellent).
 The smiling-face emoji tilted on its side with tears is a reference to the popular internet acronym ROFL, which means "rolling on the floor laughing." However, this emoji has fallen out of use recently — the Gen Z crowd would probably never express their digital laughter with this face.
Demonstrating how certain emoji can gain (or lose) definitions over time, this icon gained traction as more workers made use of home offices starting in 2020. The house emoji serves as a reminder on calendars and work-related chat programs that someone is working from home.
In a work chat or text, the thumbs-up emoji can be used to show quick and enthusiastic approval or agreement. In some contexts, however, particularly for Generation Z, it can be read as
passive-aggressive or sarcastic
.
 The upside-down smiling-face emoji can be used to mean sarcasm or silliness. While texting can leave something to be desired in regards to tone, a quick upside-down face can imply a joking quality to the message.
The nail polish and fingernails emoji can be a calendar reminder for a mani-pedi appointment, but is now more frequently used to suggest indifference toward something or someone.
 A red triangular flag on a pole may be familiar to golfers, but when it comes to the emoji, it's more commonly used to signal a "red flag" problem or situation. When reviewing dating prospects with your friends, the red flag means you should get out of the situation quickly.
 The goat emoji is the visual representation for the slang acronym GOAT ("Greatest of All Time"), often used in reference to athletes. It might also be sent to a friend after a particularly well-played basketball game, or perhaps sarcastically after a major slip-up.
🥺  One of the most popular emoji
this year
, the pleading face with oversized cartoon eyes is the equivalent of giving someone "puppy dog eyes." It can be used to ask for something or to indicate support, concern, or adoration.
🫖  The teapot emoji can be used to represent tea or tea time, but it's popularly used as a stand-in for the slang phrase "spill the tea," meaning gossip. Pair this with the pleading face for an extra-strong request for the latest news.
The flexed-bicep emoji is used to reference physical strength or working out, but it can also be used to refer to perseverance or to offer support.
 The meaning of the clapping-hands emoji depends on its usage. Used multiple times in a row, it indicates a round of applause. Using it in between words, however, is a
passive-aggressive
way of emphasizing a point.
 The 100 emoji, red and underlined, indicates something is
real or authentic
and can be used to show agreement or support. It can also represent pride in an accomplishment. Line it up with a few flexed biceps for a super-strong show of support.
 The folded-hands emoji can mean "please" or "thank you," or be used as a gesture of prayer, hope, or respect. It's rarely used to mean "[url=https://blog.emojipedia.org/emojiology-folded-hands/#:~:text=Depicting two hands pressed together,gratitude%2C reverence%2C and respect.]high five[/url]," so expect confusion if you send it as a form of congratulations.
The moai emoji, modeled after one of the giant stone statues on Easter Island, is used to indicate a stoic, deadpan response to something the sender doesn't find amusing. It's similar to the painted nails, but even more serious.
The light bulb emoji is used to indicate an idea or the act of thinking, as in "a lightbulb went on in my head." With a dash of self-deprecating sarcasm, it can imply that it should have been an easy idea to understand.
The thinking-face emoji is one of the few emoji faces that include a hand. Like the lightbulb, this emoji can represent thinking, but it can also be used to indicate the sender is questioning or mocking something, depending on the context.
The skull emoji can be used in a variety of situations to represent figurative death, as in "dying from laughter" or "I'm dead." For Gen Z, the skull has replaced the tear-laughing face emoji to represent humor.
---
Permissions in this forum:
You
cannot
reply to topics in this forum