THAT'S ENTERTAINMENT
CLICK ON ANY OF THESE LINKS TO FIND OUR EXTREME ENTERTAINMENT

Statistics
We have
459
registered users
The newest registered user is
chefcurry3irty
Our users have posted a total of
22038
messages in
3936
subjects
May 2023
| Mon | Tue | Wed | Thu | Fri | Sat | Sun |
| --- | --- | --- | --- | --- | --- | --- |
| 1 | 2 | 3 | 4 | 5 | 6 | 7 |
| 8 | 9 | 10 | 11 | 12 | 13 | 14 |
| 15 | 16 | 17 | 18 | 19 | 20 | 21 |
| 22 | 23 | 24 | 25 | 26 | 27 | 28 |
| 29 | 30 | 31 | | | | |
Calendar
71 WGT TUTORIALS & 32 YOUNG46 TUTORIALS
CLICK HERE
TO SEE OVER 100 YOUTUBE VIDEO TUTORIALS . FROM WGTers , WGT & YOUNG46
FORUM UPDATE
TO THE MANY WELCOME GUESTS . THIS FORUM IS NO LONGER A COUNTRY CLUB WEBSITE FOR A WGT COUNTRY CLUB . PLEASE FEEL FREE TO READ THE FORUMS.

THERE ARE MANY TOPICS OF INTEREST . OR NOT . THIS WEBSITE IS AN INFORMATION AND ENTERTAINMENT WEBSITE ONLY .

MUCH OF THE CONTENT IS ARCHIVES OF PURPOSES PAST .

THERE ARE SOME MORE CURRENT TOPICS .
REGISTRATION IS NOT NECESSARY TO READ THROUGHOUT .

REGISTRATION IS EASY AND FREE . THIS IS AN AD FREE WEBSITE . NOTHING IS EVER REQUESTED FROM REGISTERED MEMBERS .
REGISTRATION ENABLES COMMENTING ON TOPICS . POSTING NEW TOPICS . FULL ACCESS TO THE WEBSITE IMAGE HOST . WHICH IS A VERY COMPLETE AND CONVENIENT TOOL .

PLEASE ENJOY .

Owner's Objectives
ARCHIVES 2014 It's been a while since I expressed some of my objectives for the CC . First of all I like and respect everyone that joins our club . I realize that not everyone knows what a CC is all about . Many have different reasons for joining . I really don't know how many of the other clubs are run . They are all different . What I want to emphasize in our CC is that whatever tier you are . That you feel comfortable here , part of a team of players that come here to find conditions that enable them to improve their game , hone their skills , lower their scores ,lower their averages , move up in tiers . Enjoyably and comfortably with the conditions that challenge them enough to keep that drive without the frustrations of regular game play . All that is completely possible by either creating those tourneys yourself or by messaging me about it . Or someone else in your tier that has been creating tourneys . Any kind of information that you need to know should be provided here , any kind of appp , calculator , help , tutorial , tournament , statistic , message , opinion , gripe , compliment , etc , etc . Should able to be aqcuired here ( or in our website , as it may be easier there ). With your help , all of this can be done easily . We already have a good start . I am going to be here for a very long time trying to achieve all this . For any of you that think it's a good direction for your CC to go in . Then lets keep on keepin on . Sincerely , Your Co team member PDB1 , Paul ( sitting here on a rare rainy day ) May the SUN always be with you
POST OF THE WEEK
Re:
Where are the Flags ?By Bertasion in Valley of the Sun Casual Club The other day upon the heather fair I hit a flagstick that was not there. I saw it's shadow and heard the clank but where it stood was just a blank. It was not there again today. I wonder when it will come back and stay. Brian
TIER & AVERAGE REQUIREMENTS
BASIC LEVEL AND AVERAGE REQUIREMENTS , AND SATURATION
WHAT YOU CAN DO TO ABOUT IT
WHAT'SUP WHATSAP AND OTHER APPS . HERE IN THIS SITE . THE SKY IS YOUR LIMIT . IF YOU WANT TO PROMOTE , GROW , SHARE , IMPROVE , UPDATE POST AND LEARN ABOUT YOUR PRODUCT OR ANY PRODUCT . YOU CAN DO ALL OF THE ABOVE . JUST DO IT .
WHILE YOUR HERE
WHILE YOUR HERE :
CHECK OUT THE INCREDIBLE PHOTOGRAPHY IN

MY SERIES

&

& MORE . ALL IN THE FORUM
It started with a simple enough concept: a single woman quizzing three single men with a set of wholesome, pre-scripted questions that would help determine who among them might make a good romantic match. The men and women were hidden from each others' view, and at the end of the question-and-answer period, the bachelorette would choose one man, sight unseen, to accompany her on a date. Such was the format of the then-groundbreaking TV dating show
The Dating Game
, which premiered on ABC in 1965. It may seem quaint compared to today's drama-filled
Bachelor
TV landscape, but it changed the course of TV romance forever.
In the five-plus decades since, looking for love on TV has changed significantly: There are now dozens of hopeful contestants on a show; the intended outcome is usually marriage; there are hookups, breakups, and all-out fights; and more often than not, there are dramatic plot twists and turns designed to keep millions of people tuning in. All of it is in the name of finding love — or at the very least, some irresistible entertainment.
So, how exactly did TV matchmaking endure and evolve from a cutesy game show to cutthroat reality TV competitions? Read on to take a trip through the evolution of TV dating shows.
"The Dating Game" Changes the Game
In 1949, a popular radio show called
Blind Date
made its way to television as
Your Big Moment
, jumping around from ABC to NBC to the now-defunct DuMont network before ultimately going off the air in 1953. The show set up military men on dates with women seated on the other side of a wall between them, a concept not unlike that of the show that, more than a decade later, changed everything. The men and women on
The Dating Game
were separated by a wall, too, and allowed to see each other only after the bachelor or bachelorette had chosen a winner based on their answers to questions like, "How do you know when you're in love?" and "If we were to be married, what type of unusual wedding could you dream up?"
The show was, at the time,
a revolutionary piece of entertainment
. Its original run, from 1965 to 1973, was hosted by Jim Lange and featured future stars including Steve Martin, John Ritter, Tom Selleck, Suzanne Somers, and Sally Field. And although dating culture in the latter half of the 1960s and throughout the 1970s gradually became more progressive than the show — which flirted with innuendo but remained mostly chaste, especially by today's standards — the simple concept remained an influential blueprint for TV dating shows to come over the next four decades. It revolutionized the classic game show format — in which people usually competed for money and other material prizes, not love — while also setting a new standard for dating as sport.
"A Love Connection" Is Made
The introduction of the popular
Love Connection
in 1983 brought with it another new twist to TV dating shows. The Chuck Woolery-hosted program described itself as "old-fashioned romance meets modern-day technology"; instead of showing the matchmaking process,
Love Connection
used video profiles and closed-circuit camera interviews to dish the intimate details of a first date that had already happened between two contestants.
If both singles agreed that the date was a success, they would be reunited on stage. If either or both didn't feel a spark, the original bachelor or bachelorette could choose another potential mate from the remaining video profiles. There was an element of viewer participation, too: Prior to hearing about the date, the studio audience would watch excerpts from each of the video profiles and vote on who they thought would be the best match. It added a new level of emotional investment to the format; there was surprise and, sometimes, drama, and viewers were hooked until the original run ended in 1994.
"Singled Out" and A Decade of MTV Dating Shows
A year after
Love Connection
aired its final episode, MTV entered the TV dating game with the rowdy, bawdy
Singled Out
. Hosted by then-unknowns Chris Hardwick and Jenny McCarthy (who was later replaced by Carmen Electra), the show featured 50 young singles vying for a date with a college-aged bachelor or bachelorette, who was matched with a winner based on revealing questions and juvenile stunts. The show didn't take itself — or love — too seriously, and tended to prioritize entertainment value and competitive games over actual compatibility. It kicked off more than a decade of similar programming on both MTV and sister station VH1, including
Dismissed,
Date My Mom,
A Shot at Love
, and
Flavor of Love
, all of which drew younger eyes and established a new set of rules for a new generation of TV dating shows.  (One spinoff of
Flavor of Love, I Love New York
centered around Tiffany Pollard's quest for love; Pollard would famously become one of the most memed women on the Internet.)
In 2005, MTV debuted its most impactful dating show since
Singled Out
.
Next
featured an eligible bachelor or bachelorette who could "next" their way out of a date and summon a new contestant at any time. The cult-favorite show was inspired by
speed dating
, and even presciently predicted the future of digital dating apps like Tinder. It ran for just three years, but the network stayed on a hot streak into the 2010s, leading up to the 2014 premiere of
Are You the One?
AYTO?
takes a group of contestants and pairs them up based on their compatibility, as determined through psychological analysis and matchmaking data. The singles are then put in a house on a tropical island without knowing who their perfect matches are; together, they have to try to determine eachsoulmate pairing for a chance at a cash prize and, of course, true love. The format is equal parts reality show drama and innovative social experiment; in 2019, the show's eighth season featured contestants who had no gendered dating preference, still an all-too-rare representation in TV dating shows today.
Everything Changes With "Who Wants to Marry a Multi-Millionaire?"
Before reality TV producer Mike Fleiss brought us
The Bachelor
, he tested the waters with
Who Wants to Marry a Multi-Millionaire?
, a one-time, two-hour special that helped set the tone for TV dating shows to come. The show unfolded like a beauty pageant, with 50 women vying for the prize of marriage with a multi-millionaire named Rick Rockwell. It ended with Rockwell marrying contestant Darva Conger live on air; days later, the special was hit with
scandal and backlash
, promptly squashing any chance of a follow-up episode or series. But even with the controversy — or perhaps in anticipation of it —
Who Wants to Marry a Multi-Millionaire?
was a ratings triumph, and the future of reality TV dating shows was all but written.
Taking the "Temptation Island" Bait
Hot on the heels of the phenomenon that was the debut season of
Survivor
came
Temptation Island
, which flew happy couples to Belize to live in a house with tempting singles to test the strength of their relationship. The concept was still relatively fresh at the time and drew its fair share of criticism, but it proved to be more salacious in premise than in practice. Viewers dropped dramatically after the first season, and the show was canceled after three seasons. USA Today's 2019 revival has been slightly more successful, but it's still something of an underdog on the TV dating scene, especially compared to massive franchises like the next show on this list.
"The Bachelor" Takes Over
With its ABC premiere in 2002,
The Bachelor
quickly became the gold standard in reality TV dating shows. Nothing about the format was necessarily new — several women competed for the affections of (and, in most cases, a proposal from) an eligible bachelor. However, the execution made for compelling television. Over the course of each season, viewers got to know the individual contestants and began to root for their favorites and root against the so-called villains. Fans became invested in the burgeoning relationships (and delicious drama) that emerged through group dates, one-on-ones, hometown visits, confessionals, and more unpredictable segments. Popular contestants who'd been rejected often went on to become the next season's chosen Bachelor or Bachelorette, creating an endless cycle of love and heartbreak — not to mention a lucrative franchise and a huge community of fans and former stars known as Bachelor Nation.
The proliferation of social media has only intensified the fandom, and now, 25 seasons in (plus 16 seasons of
The Bachelorette
), the franchise shows no signs of slowing down, despite recent controversies and criticism over its handling of racism. Over the last two decades, Bachelor Nation has grown to include several spinoffs, including
The Bachelorette
,
Bachelor Pad
,
Bachelor in Paradise
,
Bachelor Winter Games
, and
The Bachelor Presents: Listen to Your Heart
. Its track record of lasting romance isn't great — around 15 couples from the two main flagship series are still together — but no other show really comes close to matching its influence or popularity. Which is not to say people haven't tried, of course.
The Misleading Lie of "Joe Millionaire"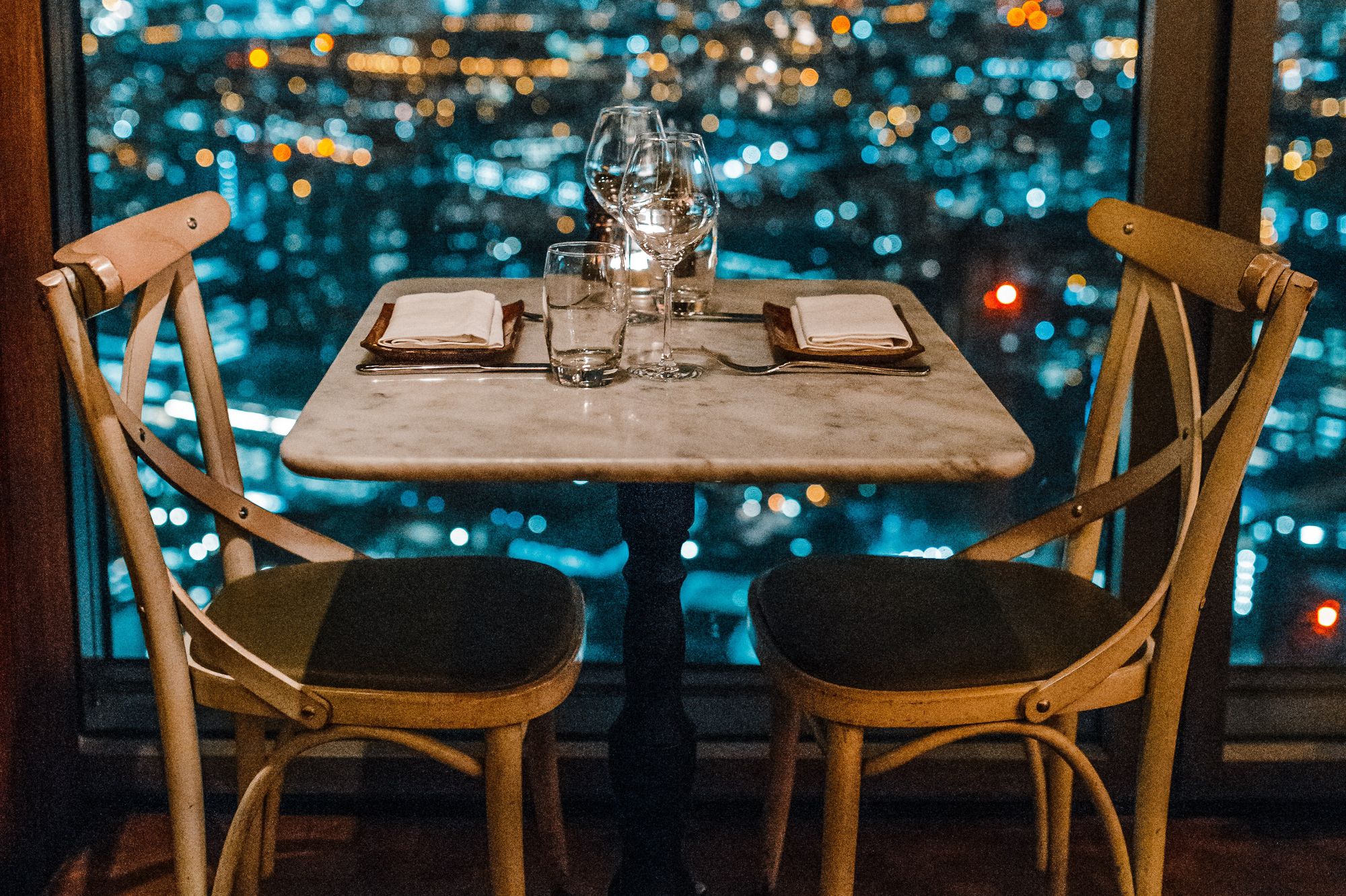 From the people who made
Temptation Island
came the pop-culture phenomenon
Joe Millionaire
in 2003. The show followed the same format as
The Bachelor
, with several women competing for the heart of a handsome lead. The difference was that this bachelor, Evan Marriott, was said to be the heir to a $50 million fortune. It was a lie, however — he was actually a construction worker who made less than $20,000 a year.
The premise introduced a whole new twist to TV dating: manufactured drama and deliberate deceit, resulting in copycat (but short-lived) dating shows such as
I Wanna Marry Harry
, in which women were duped into thinking they were competing for Prince Harry's hand in marriage.
The Great "Love Is Blind" Experiment
In 2020, Netflix released an experimental reality TV dating show called
Love Is Blind
. The show took a group of single men and women and made them spend hours talking to and getting to know each other one-on-one. The catch — because there's always a catch — was that none of the singles could see each other until deciding that, within one month, they wanted to marry one of the other singles.
The gimmick worked — for viewers, at least. The show was a smash hit, not only because of its premise, but also because of all the drama the cameras captured along the way. To date, only two of the show's six couples (from an initial pool of 30 contestants) have gotten — and, so far, stayed — married.
---
Permissions in this forum:
You
cannot
reply to topics in this forum