THAT'S ENTERTAINMENT
CLICK ON ANY OF THESE LINKS TO FIND OUR EXTREME ENTERTAINMENT

Statistics
We have
451
registered users
The newest registered user is
daviddzr2
Our users have posted a total of
17311
messages in
3463
subjects
March 2023
| Mon | Tue | Wed | Thu | Fri | Sat | Sun |
| --- | --- | --- | --- | --- | --- | --- |
| | | 1 | 2 | 3 | 4 | 5 |
| 6 | 7 | 8 | 9 | 10 | 11 | 12 |
| 13 | 14 | 15 | 16 | 17 | 18 | 19 |
| 20 | 21 | 22 | 23 | 24 | 25 | 26 |
| 27 | 28 | 29 | 30 | 31 | | |
Calendar
71 WGT TUTORIALS & 32 YOUNG46 TUTORIALS
CLICK HERE
TO SEE OVER 100 YOUTUBE VIDEO TUTORIALS . FROM WGTers , WGT & YOUNG46
FORUM UPDATE
THIS FORUM IS FOR YOU ALL . PLEASE FEEL LIKE IT IS YOURS . READ THE FORUMS. POST COMMENTS . ASK QUESTIONS . IF YOU HAVE A COMPLAINT POST IT . MAKE SUGGESTIONS . READ SOME TUTORIALS . READ SOME GOLF TIPS . CHECK RECENT TOURNEY WINNERS . BROWSE OUR OLD FORUM ARCHIVES . LOG IN TO THE CHAT AND MESSAGE SOMEONE TO MEET YOU THERE AND ARRANGE A MATCH . LOG IN TO THE CHAT TO SEE IF SOMEONE IS THERE JUST TO SAY HI . MESSAGE ME IF YOU WANT TO GET ON THE DAILY BLITZ .
Owner's Objectives
It's been a while since I expressed some of my objectives for the CC . First of all I like and respect everyone that joins our club . I realize that not everyone knows what a CC is all about . Many have different reasons for joining . I really don't know how many of the other clubs are run . They are all different . What I want to emphasize in our CC is that whatever tier you are . That you feel comfortable here , part of a team of players that come here to find conditions that enable them to improve their game , hone their skills , lower their scores ,lower their averages , move up in tiers . Enjoyably and comfortably with the conditions that challenge them enough to keep that drive without the frustrationsof regular game play . All that is completely possible by either creating those tourneys yourself or by messaging me about it . Or someone else in your tier that has been creating tourneys . Any kind of information that you need to know should be provided here , any kind of appp , calculator , help , tutorial , tournament , statistic , message , opinion , gripe , compliment , etc , etc . Should able to be aqcuired here ( or in our website , as it may be easier there ). With your help , all of this can be done easily . We already have a good start . I am going to be here for a very long time trying to achieve all this . For any of you that think it's a good direction for your CC to go in . Then lets keep on keepin on . Sincerely , Your Co team member PDB1 , Paul ( sitting here on a rare rainy day ) May the SUN always be with you
POST OF THE WEEK
Re:
Where are the Flags ?By Bertasion in Valley of the Sun Casual Club The other day upon the heather fair I hit a flagstick that was not there. I saw it's shadow and heard the clank but where it stood was just a blank. It was not there again today. I wonder when it will come back and stay. Brian
TIER & AVERAGE REQUIREMENTS
BASIC LEVEL AND AVERAGE REQUIREMENTS , AND SATURATION
WHAT YOU CAN DO TO ABOUT IT
WHAT'SUP WHATSAP AND OTHER APPS . HERE IN THIS SITE . THE SKY IS YOUR LIMIT . IF YOU WANT TO PROMOTE , GROW , SHARE , IMPROVE , UPDATE POST AND LEARN ABOUT YOUR PRODUCT OR ANY PRODUCT . YOU CAN DO ALL OF THE ABOVE . JUST DO IT .
nirvananikkia7x
 Our friend Kelly brought this to my attention years ago . She has been hidden away in the back pages of this Forum for too long . Now she has her own Forum .

@KookyKelly
wrote:What about WGT's very own Nikki Stringfield, long time close friend of Superkanga, who sent me this :-
by 
KookyKelly
on Sun 16 Oct 2016 - 13:53
y 
Paul
on Sun 16 Oct 2016 - 14:43
  Well Kel . I learn something every day . GR8 post . Kudo's for knowing your RockStars .
  Nikki will surely get a message from me .
  Rob has got one coming too . I need to let him know to please intrude . That's what this place is for .
_________________
May the SUN always be with you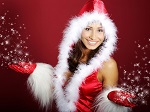 by 
KookyKelly
on Sun 16 Oct 2016 - 13:55
Apart from a wonderful solo career, she often performs with The Iron Maidens.
She is on the far right in the following video.
Last edited by Paul on Sun 13 Sep 2020, 6:10 pm; edited 3 times in total

by 
KookyKelly
on Sun 16 Oct 2016 - 14:27
Oh, and this is the message Superkanga sent me :-
Hi there Kooky One
)
Looks like you're doing great at WGT ... I never expected any different
)
I popped my head in to VOTSCC's website recently, and I must say I'm extremely impressed!
S & W have a website too, but it's nowhere near that standard, and it was abandoned years ago through lack of interest.
Anyway, I saw a section in there dedicated to Rock Ladies, and I wondered if you would mind posting a couple of things for me about WGT's very own Rock Lady Nikki Stringfield?
Her & I have been very close friends ever since she joined WGT, and I'm so proud of what she's achieved in her career. On the down side, it means she's hardly ever on the game any more, but her career is blossoming!
At my age, I can't say I'm a fan of her heavy style of music (It actually gives me a bit of a headache...LOL), but I'm certainly a fan of her immense talent
)
I would have posted in the website myself, but felt it may have been an intrusion.
I'll send you the links soon.
Thank you sweetie
)
Rob
)
xxx

pdb1
16 Oct 2016 @ 3:01 PM
"Hello RockStar"
  Hi . I'm Paul . I just found out about you . When a fan of yours and one of my members . Posted about you in our website . You certainly are a real RockStar . Maybe we can play sometime . Feel free to visit and or sign in to our awesome website ( nothing required ) . 
  Paul
  May the SUN always be with you
  website
https://www.valleyofthesuncc.com/
  forum
ANYTHING ELSE ?
  sub forum
HEY JOE
  topic
 THESE GIRLS CAN ROCK
 yours
What about WGT's own Nikki Stringfield ?
Last edited by Paul on Sun 13 Sep 2020, 5:51 pm; edited 1 time in total
Last edited by Paul on Sun 13 Sep 2020, 6:05 pm; edited 2 times in total
---
Permissions in this forum:
You
cannot
reply to topics in this forum