THAT'S ENTERTAINMENT
CLICK ON ANY OF THESE LINKS TO FIND OUR EXTREME ENTERTAINMENT

Statistics
We have
459
registered users
The newest registered user is
chefcurry3irty
Our users have posted a total of
22848
messages in
4007
subjects
June 2023
| Mon | Tue | Wed | Thu | Fri | Sat | Sun |
| --- | --- | --- | --- | --- | --- | --- |
| | | | 1 | 2 | 3 | 4 |
| 5 | 6 | 7 | 8 | 9 | 10 | 11 |
| 12 | 13 | 14 | 15 | 16 | 17 | 18 |
| 19 | 20 | 21 | 22 | 23 | 24 | 25 |
| 26 | 27 | 28 | 29 | 30 | | |
Calendar
71 WGT TUTORIALS & 32 YOUNG46 TUTORIALS
CLICK HERE
TO SEE OVER 100 YOUTUBE VIDEO TUTORIALS . FROM WGTers , WGT & YOUNG46
FORUM UPDATE
TO THE MANY WELCOME GUESTS . THIS FORUM IS NO LONGER A COUNTRY CLUB WEBSITE FOR A WGT COUNTRY CLUB . PLEASE FEEL FREE TO READ THE FORUMS.

THERE ARE MANY TOPICS OF INTEREST . OR NOT . THIS WEBSITE IS AN INFORMATION AND ENTERTAINMENT WEBSITE ONLY .

MUCH OF THE CONTENT IS ARCHIVES OF PURPOSES PAST .

THERE ARE SOME MORE CURRENT TOPICS .
REGISTRATION IS NOT NECESSARY TO READ THROUGHOUT .

REGISTRATION IS EASY AND FREE . THIS IS AN AD FREE WEBSITE . NOTHING IS EVER REQUESTED FROM REGISTERED MEMBERS .
REGISTRATION ENABLES COMMENTING ON TOPICS . POSTING NEW TOPICS . FULL ACCESS TO THE WEBSITE IMAGE HOST . WHICH IS A VERY COMPLETE AND CONVENIENT TOOL .

PLEASE ENJOY .

Owner's Objectives
ARCHIVES 2014 It's been a while since I expressed some of my objectives for the CC . First of all I like and respect everyone that joins our club . I realize that not everyone knows what a CC is all about . Many have different reasons for joining . I really don't know how many of the other clubs are run . They are all different . What I want to emphasize in our CC is that whatever tier you are . That you feel comfortable here , part of a team of players that come here to find conditions that enable them to improve their game , hone their skills , lower their scores ,lower their averages , move up in tiers . Enjoyably and comfortably with the conditions that challenge them enough to keep that drive without the frustrations of regular game play . All that is completely possible by either creating those tourneys yourself or by messaging me about it . Or someone else in your tier that has been creating tourneys . Any kind of information that you need to know should be provided here , any kind of appp , calculator , help , tutorial , tournament , statistic , message , opinion , gripe , compliment , etc , etc . Should able to be aqcuired here ( or in our website , as it may be easier there ). With your help , all of this can be done easily . We already have a good start . I am going to be here for a very long time trying to achieve all this . For any of you that think it's a good direction for your CC to go in . Then lets keep on keepin on . Sincerely , Your Co team member PDB1 , Paul ( sitting here on a rare rainy day ) May the SUN always be with you
POST OF THE WEEK
Re:
Where are the Flags ?By Bertasion in Valley of the Sun Casual Club The other day upon the heather fair I hit a flagstick that was not there. I saw it's shadow and heard the clank but where it stood was just a blank. It was not there again today. I wonder when it will come back and stay. Brian
TIER & AVERAGE REQUIREMENTS
BASIC LEVEL AND AVERAGE REQUIREMENTS , AND SATURATION
WHAT YOU CAN DO TO ABOUT IT
WHAT'SUP WHATSAP AND OTHER APPS . HERE IN THIS SITE . THE SKY IS YOUR LIMIT . IF YOU WANT TO PROMOTE , GROW , SHARE , IMPROVE , UPDATE POST AND LEARN ABOUT YOUR PRODUCT OR ANY PRODUCT . YOU CAN DO ALL OF THE ABOVE . JUST DO IT .
WHILE YOUR HERE
WHILE YOUR HERE :
CHECK OUT THE INCREDIBLE PHOTOGRAPHY IN

MY SERIES

&

& MORE . ALL IN THE FORUM
I'll post it here . Since moderation is so slow . From the thread
becoming tour Legend
EDIT
Turns out they are not just slow . They of course would not post it .
gary49 wrote:

Maybe now we see why you are on moderation

There is nothing in any of anything that you are concerned about that could be related to anyones moderation .
My moderation is no mystery . I have explained it in 2 different threads .
Here it is
Paul wrote:
There have been some issues I have been involved in . Much of which I was heavily on the defensive . There have been many over the years . I survived all of them .
What I didn't survive was 1 gif . A parody of the NIKE slogan and Swoosh . " Just Do It ". Replaced with the "F" word . It was done in jest . Yes it was bold . I got placed on permanent forever moderation for that .
I went back through the forums after that . I found 28 instances of the "F" word fully spelled out , Still and have always been there . In full view with the username . Many for 6 , 8 , 10 , 12 years .Plain as day . Used in vain , accusatory , vile , etc . And still here in these forums as I write this .
How fair is that ? I am not a forum saboteur . I love this place . I am very passionate about many positive areas all throughout . My history shows that with some of my games and activities over the years .
Prior to all that I was absorbed into running a CC . A straight up fun and active CC . Sportingly involved in as many events as we could . Having the best time a CC could have .
What I'm saying is . I am not a threat to these forums . There is no need for me to be moderated .

That got me moderated permanently forever . It shouldn't have . I made 1 error . I realize that . It will never happen again .
What should have happened is they private message me . Inform me that posting that was unnacceptable . Any further postings similar to that . Will result in a moderation period of XXX time . You have been warned .
Seems fair to me . Not as good of a deal as the 29 players that posted the F word in anger . They didn't do squat to them . And those F words are still there .
And before that . I don't argue . I don't pick fights . I post a different perspective ( not an arguement ) . And it becomes National Come out from under your rock TROLLS day .
And the main course is devour Paul . It is quite comical .
Gary I do not overpost . If I did I would have surpassed the " King of Forum Posts " . A couple years ago . And I would have never let craig come from behind and zoom past me .
There are others that also probably post more than me .
If you believe that I should be moderated . You are one of only a couple people in all of WGT .
I am and always have been a positive influence here . Most of the topics That you would not care about . Many others would like to know . Plenty of people appreciate what I provide .
I can see why you wouldn't . You already know everything .
Because of the simple fact that these newer players will not use the Forum SEARCH feature . There are going to be several posts on the same subject .
That is not my fault .
If I happen to answer in more than 1 . Only the readers of that one thread will see it . And only the readers of the other similar post will read it . If you see both . Get over it .
This is an open Forum . . We are the inquirers . And we are the responders . I ask questions on a regular basis . I want to learn . Until I die .
When a newer player posts an obvious or basic , or  general inquiry . I can see that most of you and the general forum regulars don't want to touch it .
That is rude and unfair to the new guy or gal .
So I step up and give a good response . Hopefully opening the door for others with more knowledge , different knowledge , a different perspective . To step up and add new information .
It sounds like you are against that process . That's unfortunate for you . I always thought you were more open than that .
I also ( other than this post ) Have made big efforte to make my posts short and sweet . Easy to see that recently . I am not going to name names . But there are quite a few posters more long winded than I .
I want to end this by asking you to not pay any attention to me . Especially since it seems to mysteriously create some disdain for me . And makes you speak to me as though I have done something wrong , or negative , or something that I should be moderated for .
That doesn't anger me . But since I shouldn't be moderated . And if I wasn't . Hopefully you would no longer . feel that way . I'm just hoping that is possible
It turns out . Moderation mever posted this .
Last edited by Paul on Wed 01 Feb 2023, 12:59 pm; edited 5 times in total
It is a good theing for me that I save almost all of my moderated posts before I post them .
Unfortunately I forget one every once in a while . There was a follow up to the one above . I forgot to save it . I remember how it went .
The main reason for responding to so many posts as you/Gary mention .
The WGT Forum system is corrupted . They have no control in why or who receives ( automated emails ) the posts coming out of their Forums .
After the latest 4th time of going nearly a year
with out receiving any
of my Forum replies . I should have been receiving ( automated ) replies to threads/topics I have responded in . Many of us received nothing for a very long time . This repeats every couple of years .
This time when the automated replies ( emails ) were restored . I now receive EVERY post coming out of those Forums . EVERYTHING .
All posts in every Forum
 All 
Country Club Corner
, posts
All new posts in every Forum .
All replies in Forums I have responded in .
These 3
All posts in every Forum
 All 
Country Club Corner
, posts
All
new
posts in every Forum .
I am not supposed to get any of those . Those add up to dozens every day .
I ignore the
All posts in every Forum
 All 
Country Club Corner
, posts
And I try very hard to ignore the
All
new
posts in every Forum .
As many of them are so random . And as Gary mentioned earlier . Repeats of another new posters inquiry .
These are open Forums . They are not a support Forum . It is incumbent upon the users of the Forums to repond and provide some of the information they are asking for .
There may be several responders . All with information from different perspectives .
They would all be correct .
What I try to do is wait until someone else replies first .
Many times that does not happen . The post can sit there for 1 , 2 , 3 , days .
At some point . I step up and respond .
Many of these posters are either brand new or fairly new to these Forums . Not too famimliar how to navigate . Obviously not aware of the SEARCH feature .
I can either just tell them to use the SEARCH feature .
Or I can do it and copy some links for them to check out .
Or I can answer to the best of my ability . Which is definitely good enough for them to learn my perspectuive of the topic .
My response will hope fully " break the ice " and open up the opportunity for more perspectives and a healthy conversation .
Normally ( when the Forum response system is working properly ) . I would have plenty of topics to respond in . I would NEVER even look to the new topics . Because I would have to look for them .
As it is . These damn new posts are constantly barraging into my emails . All the time . It is impossible for me not to know about them .
For the first years in WGT , when some one ( new or otherwise ) would post in the Forums . It was done with trepidation , courage , or ignorance .
The horrific reputation that posters would get cut to shreads by the resident trolls . Preceded them . And was a very real thing .
I decided to do something about it .
WELCOMING 1st POSTERS AWARD
But that was if I just happened to see a 1st post in any random thread . I never looked for them .
Now many of the emails coming into my gmail everyday have several 1st posts in them .
UGH !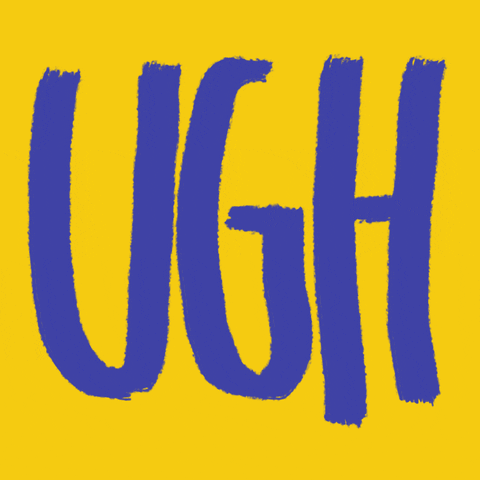 I am not at all happy about this . I should not be receiving these emails .
WGT is very aware of how I feel . I have to live with the common response " We are working on it ".
So anyway Gary . If you think I post too much . Don't read them . But please tell me who should respond to them ? Especially after waiting a couple days with no response at all .
---
Permissions in this forum:
You
cannot
reply to topics in this forum