September 2023
| Mon | Tue | Wed | Thu | Fri | Sat | Sun |
| --- | --- | --- | --- | --- | --- | --- |
| | | | | 1 | 2 | 3 |
| 4 | 5 | 6 | 7 | 8 | 9 | 10 |
| 11 | 12 | 13 | 14 | 15 | 16 | 17 |
| 18 | 19 | 20 | 21 | 22 | 23 | 24 |
| 25 | 26 | 27 | 28 | 29 | 30 | |
Calendar
Statistics
We have
464
registered users
The newest registered user is
kumarsharma91910
Our users have posted a total of
33527
messages in
5015
subjects
THAT'S ENTERTAINMENT
CLICK ON ANY OF THESE LINKS TO FIND OUR EXTREME ENTERTAINMENT

71 WGT TUTORIALS & 32 YOUNG46 TUTORIALS
CLICK HERE
TO SEE OVER 100 YOUTUBE VIDEO TUTORIALS . FROM WGTers , WGT & YOUNG46
FORUM UPDATE
TO THE MANY WELCOME GUESTS . THIS FORUM IS NO LONGER A COUNTRY CLUB WEBSITE FOR A WGT COUNTRY CLUB . PLEASE FEEL FREE TO READ THE FORUMS.

THERE ARE MANY TOPICS OF INTEREST . OR NOT . THIS WEBSITE IS AN INFORMATION AND ENTERTAINMENT WEBSITE ONLY .

MUCH OF THE CONTENT IS ARCHIVES OF PURPOSES PAST .

THERE ARE SOME MORE CURRENT TOPICS .
REGISTRATION IS NOT NECESSARY TO READ THROUGHOUT .

REGISTRATION IS EASY AND FREE . THIS IS AN AD FREE WEBSITE . NOTHING IS EVER REQUESTED FROM REGISTERED MEMBERS .
REGISTRATION ENABLES COMMENTING ON TOPICS . POSTING NEW TOPICS . FULL ACCESS TO THE WEBSITE IMAGE HOST . WHICH IS A VERY COMPLETE AND CONVENIENT TOOL .

PLEASE ENJOY .

ALL NEW
TIER & AVERAGE REQUIREMENTS
BASIC LEVEL AND AVERAGE REQUIREMENTS , AND SATURATION
WHILE YOUR HERE
WHILE YOUR HERE :
CHECK OUT THE INCREDIBLE PHOTOGRAPHY IN

MY SERIES

&

& MORE . ALL IN THE FORUM
THIS USED TO BE THE HOME OF OUR WORLD CLOCK . WHICH CAN NOW BE FOUND IN ITS OWN FORUM ON THE MAIN PAGE ..
THERE ARE MORE WORLD CLOCKS INSIDE HERE .
BLITZ 16
Supposedly . We'll see .

.
I no longer will post this entire message on players walls . Just the link .
Most know my passion for trying to balance of inequities now so prevalent in WGT .
CC Owners abandoning their CC's " chaps my hide " .
You are being directed to this link . Because I noticed that you are currently in a 
" DEAD CC " . A CC without an active owner . Your owner abandoned your CC .
I don't know if you already know this and don't care . Or if you didn't know . Or if you didn't know what to do about it .
No one can benefit from the programs , abilities , knowledge , etc . That an active CC with an active owner can offer .
If there is no active owner
.
 Not to mention your CC XP's aren't even doing anything .
My advice :
Quit your CC find an active CC . There are 100's of them . Check
Country Club Corner
.
Each CC you find that you like .
 Message the ( active ) owner and express your interest .
 Depending on how and if they reply will help you judge if it is a good CC for you .
When you join . Friend the owner , directors and some players . Check the CC tourneys . Get a feel if they have a similar agenda to yours . If not try another one .
Please also read this link .
HOW DO I GET UP IN THE CLUB ?
Unfortunately this version is hidden from the public .
Please refer to this version .
On the other hand . You may be perfectly happy the way things are . That would be just GR8 . If that is the case . Please disregard this notice and have a wonderful day .
Best of luck to you .
Please enjoy .
Last edited by Paul on Fri 18 Aug 2023, 1:16 pm; edited 3 times in total
pdb1
31 Jan 2023
"Hello Sir"
Please check out
this link
.

Newlaw83
31 Jan 2023
"Hello PDB1!!!"
Thank you so much for the link. I have been thinking about my current CC lately and how inactive it is. Your post makes me feel better to go search for another one! Thank you again!!

Newlaw83
31 Jan 2023
"How can I forget! "
Also thank you for the first post trophy!!!
pdb1
31 Jan 2023
"Your Welcome"
That's Cool 
CHEERS

Nantre0
04 Feb 2023
"DEAR KIND SIR PAUL"
Dear Sir Paul
First of all I want to thank you from the bottom of my
for reaching out to me. I admire the endless work what guys like yourself, SCOTTHOPE and WGTNICO do  for all of us on WGT.
We would be so lost if it wasn't for all the tips and advice from u guys.
Thank you for taking the time to post to me...very much appreciated.  (just a fair warning...I have u on speed dial now)
🤭
Keep up the great work 
Nanz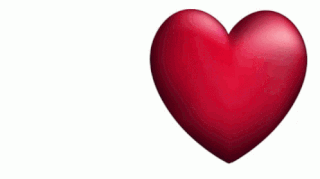 pdb1
04 Feb 2023
"YOU'RE QUITE WELCOME"
And thank you as well .
Please enjoy
NANTRE0's KICK ASS REPLAYS
CHEERS  
Last edited by Paul on Mon 10 Apr 2023, 7:07 pm; edited 1 time in total
For WGTers new to the Club scene .
  WGT Country Clubs . Are the backbone of the survival of WGT Virtual Online Golf . And have been . Since the beginning .
  There are many types of CC's . As many agendas as there are CC's .
  To enhance ones personal WGT adventure by belonging to the right CC for you .
  Will surround one with the most information available . Via the owner , the directors , the experienced and knowledgeable vast CC members . The tournaments , the formats . How to hone your skills . How to tier up . How to upgrade ones equipment . How to lower ones average .
CC Tournaments
WGT Tournaments
Single player unlimited play Tournaments
Multiplayer Tournaments
CLASHes
Showdowns
  All in an awesome team environment .
  And so much more . Easily accessible in a good CC .
  It is very important . When searching for a CC . To first check the owners of the CC's profile .
  The CC must have a current active owner .
  Check for the owners recent activity . Has he or she played within a month ? If longer . Months , years .
 Do not go any further . Look at another CC .
  A CC owner has administrative permissions . Without an active owner . The CC suffers without those permissions .
  The owner is also responsible for providing all possible information and links necessary for all tiers and all formats , All types of tournaments . Or doling those responsibilities to others .
  How to play .
  How to lower ones average
  How to tier up
  How to upgrade equipment
  How to use and find information in the CC Forum . ( very crucial )
  How to use and find the WGT main Forums
  How to rise up through the CC ranks . Only an owner can do that .Recruit , Member , Veteran , Director , etc
  What is a Director? What do they do ?
  The owner also delegates responsibilities to other motivated and informed CC members .
  These permissions below are crucial . Only an owner can utilize the options .
As a CC owner assigning ranks ( Veteran , Directors , Members ) is very important . To respect the members and keep their interest . I just saw an active CC for 3 years and all members are still recruits . That is the 3rd CC like that I have seen recently . 
The owner will know how to help the CC to progress in certain events . If that is on the agenda of the CC .
The owner directs the members to update their own account pages to activate various options .
  There is much more . A CC without an active owner will not have any of this above . And so many other important roles .
  Members won't even know . And wonder why all CC members are recruits . NOT A GOOD SIGN .
  When searching for a CC . If you know the names of CC's . You can type them into the
CC search
.
  Or you can read about 100's of GR8 CC's in
Country Club Corner
.
  Or each WGTer has their CC listed on their profile page . Just click on that CC . Look at the owners profile .
  Once you find a perspective CC . Message the owner on his or her wall .
THE OWNER MUST BE ACTIVE
  Let he or she know you are interested . Could he or she please message you back .
THIS IS IMPORTANT . Depending on how quick and what kind of response you get . If you get one at all . Will help determine if this is a good CC for you .
Once you find and join a CC .
The first thing you do is friend the owner
, and the directors . And as many CC members as you can . The most valuable friends you will have in WGT .
Everything begins with communicating with the owner .
As I mentioned earlier . The Stroke Play Unlimited Play Single Player format is the most popular and most commonly used format in WGT .

The WGT versions are the tiered tournaments . All of which are played on default settings .

The CC versions of the same format Stroke Play Unlimited Play Single Player . Are and can also be tiered .

But the fun part is . In a CC . You can change the conditions everytime you play . Making each course completely different from the last time you played it .

Now with 18 full 18 hole courses . That is amazing variety .
Similar topics
---
Permissions in this forum:
You
cannot
reply to topics in this forum