THAT'S ENTERTAINMENT
CLICK ON ANY OF THESE LINKS TO FIND OUR EXTREME ENTERTAINMENT

Statistics
We have
451
registered users
The newest registered user is
daviddzr2
Our users have posted a total of
17154
messages in
3447
subjects
March 2023
| Mon | Tue | Wed | Thu | Fri | Sat | Sun |
| --- | --- | --- | --- | --- | --- | --- |
| | | 1 | 2 | 3 | 4 | 5 |
| 6 | 7 | 8 | 9 | 10 | 11 | 12 |
| 13 | 14 | 15 | 16 | 17 | 18 | 19 |
| 20 | 21 | 22 | 23 | 24 | 25 | 26 |
| 27 | 28 | 29 | 30 | 31 | | |
Calendar
71 WGT TUTORIALS & 32 YOUNG46 TUTORIALS
CLICK HERE
TO SEE OVER 100 YOUTUBE VIDEO TUTORIALS . FROM WGTers , WGT & YOUNG46
FORUM UPDATE
THIS FORUM IS FOR YOU ALL . PLEASE FEEL LIKE IT IS YOURS . READ THE FORUMS. POST COMMENTS . ASK QUESTIONS . IF YOU HAVE A COMPLAINT POST IT . MAKE SUGGESTIONS . READ SOME TUTORIALS . READ SOME GOLF TIPS . CHECK RECENT TOURNEY WINNERS . BROWSE OUR OLD FORUM ARCHIVES . LOG IN TO THE CHAT AND MESSAGE SOMEONE TO MEET YOU THERE AND ARRANGE A MATCH . LOG IN TO THE CHAT TO SEE IF SOMEONE IS THERE JUST TO SAY HI . MESSAGE ME IF YOU WANT TO GET ON THE DAILY BLITZ .
Owner's Objectives
It's been a while since I expressed some of my objectives for the CC . First of all I like and respect everyone that joins our club . I realize that not everyone knows what a CC is all about . Many have different reasons for joining . I really don't know how many of the other clubs are run . They are all different . What I want to emphasize in our CC is that whatever tier you are . That you feel comfortable here , part of a team of players that come here to find conditions that enable them to improve their game , hone their skills , lower their scores ,lower their averages , move up in tiers . Enjoyably and comfortably with the conditions that challenge them enough to keep that drive without the frustrationsof regular game play . All that is completely possible by either creating those tourneys yourself or by messaging me about it . Or someone else in your tier that has been creating tourneys . Any kind of information that you need to know should be provided here , any kind of appp , calculator , help , tutorial , tournament , statistic , message , opinion , gripe , compliment , etc , etc . Should able to be aqcuired here ( or in our website , as it may be easier there ). With your help , all of this can be done easily . We already have a good start . I am going to be here for a very long time trying to achieve all this . For any of you that think it's a good direction for your CC to go in . Then lets keep on keepin on . Sincerely , Your Co team member PDB1 , Paul ( sitting here on a rare rainy day ) May the SUN always be with you
POST OF THE WEEK
Re:
Where are the Flags ?By Bertasion in Valley of the Sun Casual Club The other day upon the heather fair I hit a flagstick that was not there. I saw it's shadow and heard the clank but where it stood was just a blank. It was not there again today. I wonder when it will come back and stay. Brian
TIER & AVERAGE REQUIREMENTS
BASIC LEVEL AND AVERAGE REQUIREMENTS , AND SATURATION
WHAT YOU CAN DO TO ABOUT IT
WHAT'SUP WHATSAP AND OTHER APPS . HERE IN THIS SITE . THE SKY IS YOUR LIMIT . IF YOU WANT TO PROMOTE , GROW , SHARE , IMPROVE , UPDATE POST AND LEARN ABOUT YOUR PRODUCT OR ANY PRODUCT . YOU CAN DO ALL OF THE ABOVE . JUST DO IT .
The Evolution of James Bond, From Sean Connery to Daniel Craig
One phrase with six simple words changed
movie
history forever:
The name is Bond – James Bond.
Based on the book series by British author Ian Fleming, the debonair spy's high-octane escapades have captured moviegoers' imaginations in 27 films over the past 60 years and have
grossed
more than $7 billion worldwide. Since the character's first big-screen appearance in 1962, six different actors have portrayed 007, with a new Bond
expected to be announced
in 2022. While many aspects of the tuxedo-clad Bond have remained constant, each new actor brought his own unique spin to the character.
Let's look back at the evolution of Bond, from his first appearance in theaters to the most recent iteration of the martini-sipping, Aston Martin-driving secret agent.
Sean Connery
Sean Connery was the first actor to portray Bond on
film
, first starring in 1962's
Dr. No
. Suave, sophisticated, and the creator of the on-screen Bond that we know today, Connery is still considered to be
the
007 by many fans. And given that he's responsible for making Bond a household name, it's hard to disagree.
However, there was one person who wasn't sold at first: Fleming. The author initially thought the Scottish performer seemed[url=https://books.google.co.uk/books?id=g4-sFrU8Xw0C&lpg=PA101&dq=Clarence leiter&pg=PP1#v=onepage&q&f=false] too brutish and unrefined[/url] to portray Bond. Luckily, Fleming's tune changed after he saw Connery in action.
In addition to
Dr. No
, Connery played the spy in five subsequent films:
From Russia With Love
(1963),
Goldfinger
(1964),
Thunderball
(1965),
You Only Live Twice
(1967), and
Diamonds Are Forever
(1971).
George Lazenby
Starring in only one Bond
film
, 1969's
On Her Majesty's Secret Service
, Australian actor George Lazenby had the unenviable task of taking up the Bond mantle after Connery left (though Connery returned two years later for one more film). Many believed that Lazenby just wasn't up to the task. He was young — only 29 at the time — which some critics saw as a detriment to his rendition of the well-traveled and experienced Bond.
After
On Her Majesty's Secret Service
, Lazenby
claims
he was offered a contract to star in six more Bond films but was advised by his agent to turn it down; apparently, his agent feared that the increasingly popular hippie culture of the 1960s and '70s would render the franchise antiquated and irrelevant.
Roger Moore
After Connery officially drank his last sip of his "shaken, not stirred" martini, Roger Moore starred in seven Bond films between '73 and '85:
Live and Let Die
(1973),
The Man with the Golden Gun
(1974),
The Spy Who Loved Me
(1977),
Moonraker
(1979),
For Your Eyes Only
(1981),
Octopussy
(1983), and
A View to Kill
(1985).
Unlike his predecessor Lazenby, critics enjoyed Moore's different take on Bond: smarmy and even a little silly. Moore's portrayal of Bond took the franchise in a lighter direction and steered away from the darker tone of the Connery films.
Moore's role as Bond was certainly popular, and he's tied with Connery for the highest number of on-screen portrayals of the spy.
Timothy Dalton
A classically-trained Shakespearean actor, Timothy Dalton took his Bond duties in a serious direction. Starring in two films —
The Living Daylights
(1987) and
License to Kill
(1989) — Dalton didn't
stray too far
from the source material to make his portrayal as accurate as possible. And that's exactly what we got: a Bond that was cold, calculating, and more ruthless than any we'd seen prior.
Critical response was divided, as some felt his portrayal was
too
dark, especially when compared to Moore, but few would argue that he didn't accurately represent the Bond people know from the books.
But Dalton's Bond didn't stay entirely true to the original character — and for good reason. Certain aspects of author Fleming's dated source material, such as references to casual racism and homophobia, were omitted. These would be just a few of the changes that filmmakers would make to the Bond films to make them more suitable for modern audiences.
Pierce Brosnan
Starring in four Bond films —
GoldenEye
(1995),
Tomorrow Never Dies
(1997),
The World Is Not Enough
(1999), and
Die Another Day
(2002) — Pierce Brosnan's portrayal was well-regarded among viewers and critics. Seen as a blend of his predecessors, Brosnan brought to the table Connery's coolness, Dalton's darkness, and Moore's wry humor, and created a Bond unlike any other seen on film.
One notable aspect of Brosnan's portrayal was his stance against Bond's smoking. Despite the Bond of Fleming's novels smoking 60+ cigarettes a day, the Irish actor denounced the unhealthy habit and opted to play the character more aligned with the actor's actual beliefs. Of course, he
did
smoke a cigar in
Die Another Day
, but there's no denying that he played a big part in bringing a newer Bond to modern audiences.
Daniel Craig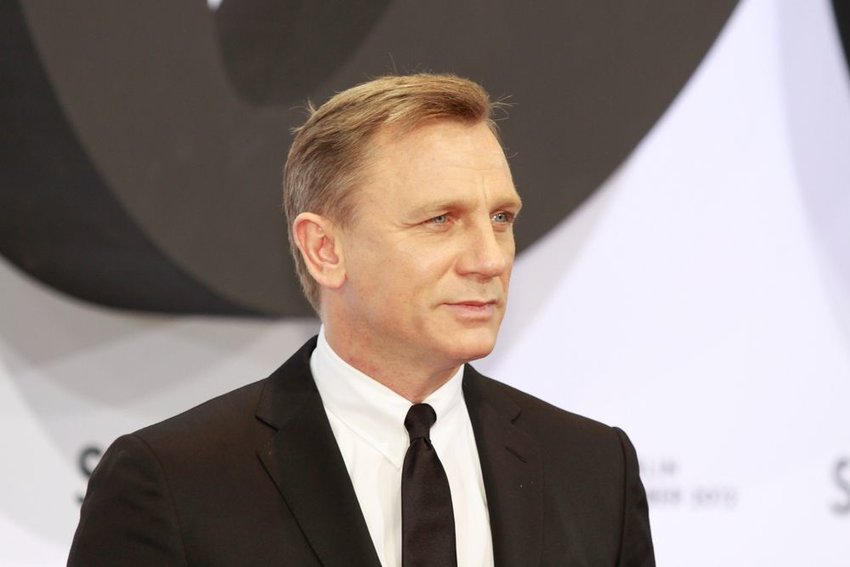 The most recent actor — and only blond — to portray Bond on film, Daniel Craig is hailed as one of the most accurate Bonds to be portrayed on the big screen. Craig's Bond is steely, serious, and charming — exactly what Fleming envisioned in the original novels. The British actor made his Bond debut in 2006's
Casino Royale
and starred in four other Bond films:
Quantum of Solace
(2008),
Skyfall
(2012),
Spectre
(2015), and
No Time to Die
(2021).
Despite the accuracy of his portrayal, he followed the modern tradition of adapting a few of Bond's less-than-desirable characteristics. Like Brosnan, Craig agreed that it didn't make sense for Bond to smoke. But it wasn't for social or political reasons.
According to Craig
, it was just common sense: "I don't wish for [Bond] to smoke. Fleming wrote a Bond who smoked 60 cigarettes a day. I can't do that and then run two-and-a-half miles down a road, it just doesn't tie in."
Now that Craig has
taken his final bow
as 007, there's much speculation about who will portray the character next. Continuing to evolve the character, there are rumors the new Bond will be Black, with Idris Elba (
Luther
) and Regé-Jean Page (
Bridgerton
)
topping the list
. Other names that are floating around to step into Bond's shoes include Jamie Dornan (
50 Shades of Gray
), Tom Hardy (
Mad Max
), and Henry Cavill (
Superman
).
Similar topics
---
Permissions in this forum:
You
cannot
reply to topics in this forum